The editors of the Journal of Population Economics support the "Population Economics" Book Series of Springer. See for more details about the book series.
Editor-in-Chief
Klaus F. Zimmermann (UNU-MERIT, FU Berlin & GLO, Germany)
Editors
Alessandro Cigno (University of Florence, Italy)
Shuaizhang Feng (Jinan University, Guangzhou, China)
Oded Galor (Brown University, Providence, USA)
Madeline Zavodny (University of North Florida, Jacksonville, USA)
Call for book proposals. The GLO network as well as the interested academic public is invited.
Contact the Publishing Editor
Niko Chtouris niko.chtouris@springer.com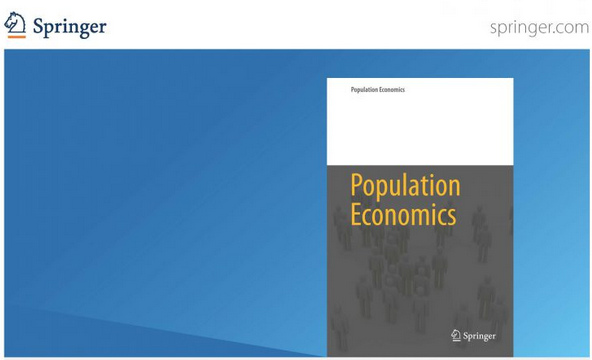 Ends;