GLO Research and Policy Clusters are thematic areas of research, research collaboration, evidence-based policy advice and dissemination of the GLO global network and virtual platform. Initiated and led by GLO Fellows the GLO Clusters address specific topics in research and challenges for policy, businesses and society within the GLO focus on global labor markets, demographic challenges and human resources. In line with the GLO's philosophy the GLO clusters live through the initiative, active involvement and collaborative contributions of the GLO network.
Cluster Topic — Cluster Lead(s): Links lead to more content & personal details
Coronavirus — Sergio Scicchitano & Klaus F. Zimmermann
Chinese Labor Market — Corrado Giulietti
Development, Health, Inequality and Behavior — Kompal Sinha
Economics of Brexit — Jonathan Portes
Economics of Happiness — Milena Nikolova
Employment Structural Transitions — John P. de New
Environment and Human Capital — Xi Chen
Gender, Gender Identity, Sexual Orientation and Labor Market Outcomes — Nick Drydakis
Green Employment Creation — Almas Heshmati
Labor and Wealth — Eva Sierminska
Labor in Conflict, Fragile and Emergency Areas — Tilman Brück
Labor Markets and Redistributive Policies — Olivier Bargain
Labor Markets in Africa — Almas Heshmati
Labor Reform Policies — Marco Leonardi
Occupations and Development — Wim Naudé
School-to-Work Transitions — Francesco Pastore
South-East Asia — Niaz Asadullah
Technological Change and the Labor Market: Employment, Skills, and Wages — Marco Vivarelli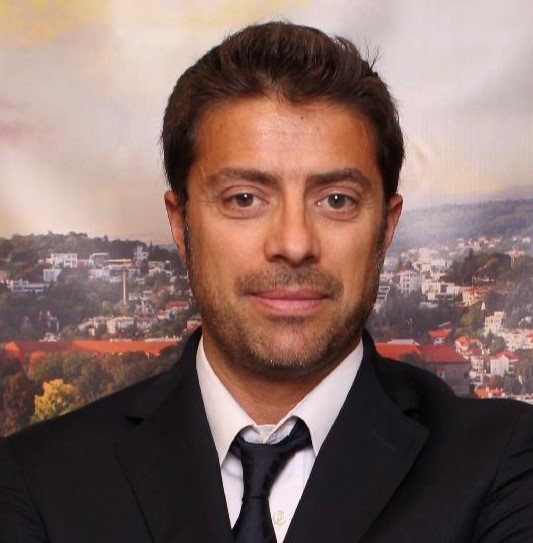 Cluster Lead: Corrado Giulietti
The GLO Cluster on the Chinese Labor Market aims at developing a research agenda around major challenges that China is currently facing, such as: rural-urban migration, structural changes in the labor force, rising income inequality, segmentation and labor market discrimination, labor market policy. At a broader level, this cluster aims at generating evidence-based policy advice for Chinese policymakers and for stakeholders interested in the Chinese labor market.
Economics of Brexit
Cluster Lead: Jonathan Portes
This GLO Cluster on the Economics of Brexit invites to study the causes and consequences of Brexit from an economic perspective. It seeks to analyze and predict, but also to monitor the consequences for the UK and European economies, labor markets and mobility. On a research level, it takes the historical advantage of Brexit as a natural experiment about the consequences of sudden mobility restrictions. The cluster seeks also to contribute to the policy debate about the proper policy response to the challenges of Brexit.
Economics of Happiness
Cluster Lead: Milena Nikolova
The Economics of Happiness is a rapidly growing area in economics. Research on the critical economic determinants of happiness such as income, unemployment, and inequality has already initiated important political discussions on how to use happiness on national and global levels. One of the missions of the GLO is to promote happiness research in all areas of economics. The global network will contribute to ongoing discussions on the happiness effects of unemployment, inequality, poverty and migration through international research and policy advise.
Employment Structural Transitions
Cluster Lead: John P. de New
The standard employment base of manufacturing in many advanced western economies is rapidly disappearing, with heavy manufacturing industries like steel production and automotive production and assembly being particularly under pressure. With developing country specialisation in high quality, yet low cost production such as in China, western economies are increasingly called on to specialise their manufacturing activities in products with embedded high quality proprietary intellectual property (IP) not available to China or simply to specialise in high value services, in order to maintain a competitive position internationally. This strategy has dramatic consequences not only for middle-aged existing employees, no longer demanded in local labour markets, but also for large pools of younger, as yet to be employed, school leavers, who are increasingly facing a labour market requiring skills that they simply cannot deliver. The GLO Cluster Employment Structural Transitions aims to address the dynamics behind these processes of industrial transition, examine the new technologies required to compete and deliver evidence based policy advice for markets both nationally and internationally.
Environment and Human Capital

Cluster Lead: Xi Chen
Air pollution, water pollution and soil contamination have become widespread health hazards in developing countries. Emissions of climate-warming greenhouse gases are rapidly increasing, which intensifies their environmental health problems. While it has been well documented that pollution exposure increases health risks, much less is known about its impact on other key dimensions of human capital and well-being. The GLO Cluster on the Environment and Human Capital will contribute to deepening current research on health impacts of environmental degradation. More importantly, the Cluster aims to developing a research agenda on broader impacts of environment on human capital, such as hedonic happiness, life satisfaction, mental health and depression, cognitive functioning, educational outcomes, productivity and labor market outcomes, and economic activities. The Cluster also aims to better understand the physiological and psychological pathways that may lead to these fundamental impacts. The Cluster seeks to contribute to evidence-based policy making around the world.
EU Mobility
Cluster Lead: Martin Kahanec
The consecutive enlargements of the EU, most recently including 11 countries from Central Eastern Europe and Cyprus and Malta (2004, 2007, 2013), have extended the freedom of movement to workers from 28 EU member states and a population of more than half a billion. In spite of the documented overwhelmingly positive effects of EU mobility, the perceptions of and attitudes to EU mobility have become increasingly polarized, which may have contributed to UK's decision to leave the EU. The GLO Cluster EU Mobility focuses on causes and impacts of EU mobility on receiving as well as sending labor markets, and migrants themselves. Some of the key focus topics include EU mobility's impacts on employment and wages, productivity and innovation, public budgets, labor supply and employment prospects of those left behind, remittances and brain drain, and perceptions of and attitudes to EU mobility. This Cluster has the ambition to generate rigorously scrutinized evidence on these topics and by doing so enable key stakeholders and policy makers to make informed decisions about EU mobility frameworks to the benefit of EU citizens.
Gender, Gender Identity, Sexual Orientation and Labor Market Outcomes
Cluster Lead: Nick Drydakis
The GLO Cluster Gender, Gender Identity, Sexual Orientation and Labor Market Outcomes focuses on the state of being man or woman (gender), which is typically used with reference to masculinity vs femininity rather than sex, the internal and personal conception of oneself as man or woman (gender identity), and sexual preferences (sexual orientation) and their effects on wages, employment levels, occupational sorting, and workplace evaluations.
What is seen as gender-appropriate can change over time, and gender assumptions are interpolated by cultural, historical and regional location. The combined effects of sex equality, feminism and the gay movement have challenged the conception of gender related issues. This GLO Cluster includes studies on gender characteristics, stereotypes and deviations, trans identities, sexual orientation minorities and labor market outcomes. This GLO Cluster aims to provide evaluations of labor and organizational initiatives, practices and policies aiming at a higher degree of knowledge and inclusion for gender, gender identity and sexual orientation expressions.
Green Employment Creation
Cluster Lead: Almas Heshmati
Green and circular economies are increasingly used in transition to sustainable development through increased use of renewable energy, pollution reduction measures, waste management and reuse and recycling of material. Investment in these areas are expected to influence both directly and indirectly the labor market. The literature on the ties between investment in sustainable development and employment creating development planning and policy that make sustainability a practical reality is receiving more attention. This GLO cluster covers research on the relationship between the green economy and green jobs and related areas. These include but not limited to green entrepreneurship, green taxes and regulations, green investment, green innovations, and matching education system and sustainability structures, how they are related and what their main determinants are.
Labor and Wealth
Cluster Lead: Eva Sierminska
The Great Recession and the retrenchment of welfare states have increased the role of private assets for the economy and the household.  In addition, inheritance and gifts are shown to affect labor market decisions. At the same time, labor market outcomes and decisions play a dominant role in wealth accumulation for a majority of the population. The role of institutions, policies and tax structures in this context is also substantial. The recent advances in data collection have spurred and enabled a new interest in these themes. The GLO cluster Labor and Wealth focuses on unraveling these themes into systematic findings while focusing on intra-household decision making, financial education and labor market outcomes. Identifying the role of institution in this respect can help identify policies needed to reduce vulnerabilities among households (throughout the wealth distribution).
Labor in Conflict, Fragile and Emergency Areas
Cluster Lead: Tilman Brück 
The GLO Cluster on Labor in Conflict, Fragile and Emergency Areas focuses on the economics of labor supply and demand and the functioning of labor markets in areas of extreme uncertainty and weak institutions. An increasing share of the poorest people in the world live under the shadow of violent conflict, weak institutions or humanitarian emergencies. Their behavior and welfare and the means to support these people effectively is not very well understood academically, in part as a result of the poor availability of data in this field. Recent advances in this field have focused on understanding the impact of conflict on human capital, analyzing how employment and entrepreneurship can contribute to peacebuilding, learning about the interactions between conflict and migration, and the development of tools of conduct rigorous impact evaluations in conflict and fragile Areas. The GLO Cluster will support efforts to improve data collection and analysis in areas affected by conflict, suffering from weak governance or from humanitarian emergencies, bringing together academic researchers and practitioners from national governments, international organizations and NGOs.
Labor Markets and Redistributive Policies
Cluster Lead: Olivier Bargain
The GLO Cluster Labor Markets and Redistributive Policies primarily focuses on the role of redistributive policies in shaping work incentives and income distribution.
Taxes and social benefits have direct impact on inequality and poverty but also change work incentives at the intensive margin (hours worked) and the extensive margin (labor market participation). This can be analyzed using a range of ex ante methods (behavioral microsimulation), ex post methods (experiments and quasi-experiments) or a combination of both. This field of research is important to understand past evolution in labor market outcomes and household income distributions, to assess existing systems and national underlying social preferences, and to help policy makers with the design of more optimal redistributive systems.
More broadly, this GLO Cluster includes studies on various aspects of efficiency (including the role of tax avoidance and of informal labor markets), on questions related to vertical equity and horizontal equity, on aspects about individual versus household well-being, and on the question of the optimality of tax shifts between labor, capital and consumption.
Labor Markets in Africa
Cluster Lead: Almas Heshmati
The African economy is growing fast. The change is a result of the continents development, relocation of production, industrial development and service sectors expansion. The continent is facing a number interrelated challenges. This include the pressing issues related to labor market, human resources, environment, and population in an African context. The recent World Bank advances in household, firm, industry and national level data collections have enabled a new interest in development economics research. The focus of this cluster is on: the mobility of labor within and across countries; the labor market reforms, work conditions and rights of workers; the job market training programs and their evaluations; school-to-work transition and youth unemployment; trends in income, assets and education inequality and multidimensional poverty; discrimination and women's participation in the labor market; urban-rural migration and infrastructure investments; entrepreneurship; environment, sustainable development and labor market policy; health, happiness, social policy and well-being; and labor market implications of growing population and ageing. This GLO Cluster includes studies using policies and their evaluations with regard to the emerging and the developing economies in Africa.
Labor Reform Policies
Cluster Lead: Marco Leonardi
The GLO Cluster Labor Reform Policies focuses on reviewing and comparing the impacts of labor market reforms across countries. Many countries have had different labor market reforms across time. Germany in the year 2000s and much later Spain, France and Italy. Labor market reforms cover different dimensions: employment protection legislation, unemployment benefits, short time work, active labor market policies and wage bargaining. Each reform has a specific impact that can be evaluated using econometric methods in partial equilibrium. However, when countries try to learn from each other the best practice of reforms, the attention shifts to the political economy of reforms: the overall impact on the economy and the judgment on the political feasibility of reforms. More broadly, this GLO Cluster includes both studies using policy evaluation methods and studies which tackle the political economy of reforms in EU countries with the purpose of providing academic and policy makers with a large spectrum of reviews of the existing literature and of comparisons across countries.
Occupations and Development
Cluster Lead: Wim Naudé
The GLO Cluster Occupations and Development is concerned with the nature and dynamics of occupations in the development process. Economic development is accompanied by a proliferation of occupations and more frequent occupational shifts. From only a few hundred occupations a century ago, today there are thousands. And whereas earlier labourers tended to follow in the occupations footsteps of the previous generation today choice and mobility is the norm. These occupational dynamics have tremendous implications however, both in terms of utility for the individual and progress for society in terms of productivity growth, structural adjustment, income distribution, demand for and supply of education, health, and others. For instance in recent times the impact of entrepreneurship as occupational choice has come under close scrutiny: are entrepreneurs subjectively happier? Does entrepreneurship matter for development outcomes? Also, with technology raising the both the skills content of occupations, its task contents, and reducing the hours per annum that the average labourer is working, labour market, educational, industrial and social protection policies have come under reconsideration.  In this light this cluster aims to contribute to the debate on development policies by exploring what labour does, why, and how it matters.
School-to-Work Transition
Cluster Lead: Francesco Pastore
The GLO Cluster School-to-Work Transition will address economic and policy issues related to the school-to-work transition (SWT). A SWT regime denotes the set of institutions and rules that govern and supervise the passage of young people from school to adulthood. They include the degree of regulation and flexibility of the labor market, but also of the educational and training systems and the provision of employment services (placement and training) to help young people finding a job more easily. The household is also part of the regime, by providing, for instance, financial support during the entire transition and a cushion against the risk of unemployment. The role assigned to each institution within a regime is different from one country to another, so that different SWT regimes can be identified in the world.
South-East Asia

Cluster Lead: Niaz Asadullah
This GLO Cluster will focus on the following pressing issues in a Southasian context: the impact of foreign labor on native employment; work conditions and rights of migrant workers; school-to-work transition and graduate/youth unemployment; trends in income and education inequality; market returns to education and skills; women's participation in the economy; and labor market implications of population ageing.
Technological Change and the Labor Market: Employment, Skills, and Wages
Cluster Lead: Marco Vivarelli
The link between innovation and employment is both a classical and controversial issue, recently revived by the rapid diffusion of AI and robots in manufacturing and service sectors. This issue will be investigated theoretically and empirically, using both aggregate and microeconometric analyses.
However, technological and structural change not only imply an impact on the employment levels, but also involve deep transformations in the skill and wage structure. These effects – which may also directly affect income distribution – will be studied at the national, sectoral, firm and individual level.
These topics will be treated with regard to the industrialized, the emerging and the developing economies.