The GLO Cluster Coronavirus allocates efforts of members of the GLO network to understand the challenges of the new virus and to support the development of strategies to manage it and to learn for future pandemics.

Cluster Lead: Sergio Scicchitano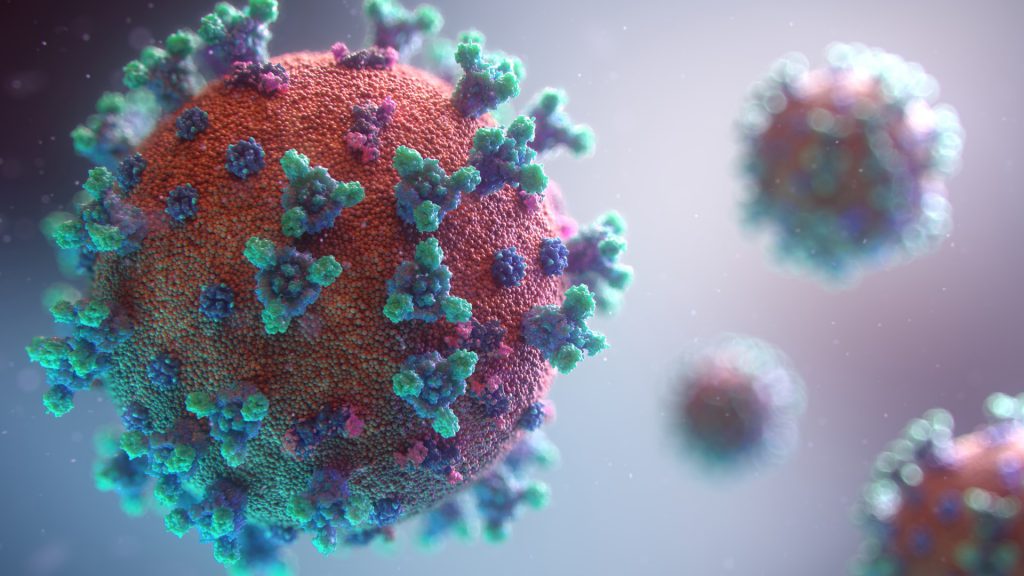 Activities:
The GLO network is invited to send:
GLO posts and links to specific member activities:
Future activities:
December 17-19, 2022: King's College London, UK. Sergio Scicchitano  (Lead of the Coronavirus GLO Cluster) on behalf of the GLO is organizing the "Session CO551: Covid-19 econometrics" at the 16th International Conference on Computational and Financial Econometrics (CFE 2022). If you have a proposal, just drop a line to: s.scicchitano@inapp.org. Abstract submission is open. More information.
Past activities:
STOREP Covid Special Session. "Covid-19 pandemic and the future of economics and economic systems". More Information.
May 26, 2022
Monetary compensation schemes during the COVID-19 pandemic: Implications for household incomes, liquidity constraints and consumption across the EU. A new GLO Discussion Paper by GLO Fellow Michael Christl & colleagues.
April 27, 2022
China's Labor Market Demand in the Shadow of COVID-19: Evidence from an Online Job Board. A new GLO Discussion Paper by GLO Fellow Xiangquan Zeng, GLO Affiliate Shuai Chu and Xuan Chen.
April 13, 2022
EBES 39 Rome Conference, GLO Handbook Session Covid-19 chaired by Sergio Scicchitano. VIDEO & Report.
April 8, 2022
Citizens' Opinions of and Experiences with Government Responses to COVID-19 Pandemic in Viet Nam. A new GLO Discussion paper by GLO Fellow Cuong Nguyen and colleagues.
April 2, 2022
Call for Papers. STOREP Covid Special Session. "Covid-19 pandemic and the future of economics and economic systems". Deadline March 28.
March 16, 2022
Who is Doing the Chores and Childcare in Dual-earner Couples during the COVID-19 Era of Working from Home? A new GLO Discussion Paper by GLO Fellows Sabrina Pabilonia and Victoria Vernon.
March 11, 2022
American Older Adults in the Time of COVID-19: Vulnerability Types, Aging Attitudes, and Emotional Responses. A new GLO Discussion Paper by GLO Fellow Xi Chen and colleagues.
March 3, 2022
Artificial Intelligence and Reduced SMEs' Business Risks. A Dynamic Capabilities Analysis During the COVID-19 Pandemic. A new GLO Discussion Paper by GLO Fellow Nick Drydakis.
February 23, 2022
Key Links in Network Interactions: Assessing Route-specific Travel Restrictions in China during the Covid-19 Pandemic. A new GLO Discussion Paper by GLO Fellows Xi Chen, Yun Qiu & Wei Shi, and Pei Yu.
February 8, 2022
Economic geography of contagion: A study on Covid-19 outbreak in India. A new GLO Discussion Paper by GLO Fellows Tanika Chakraborty and Anirban Mukherjee.
February 6, 2022
Understanding the setup and speed of global COVID-19 vaccination campaigns: VoxEU column published.
January 25, 2022
COVID-19, Gender and Labor. A new GLO Discussion Paper by GLO Fellow Marcella Corsi & Ipek Ilkkaracan.
January 20, 2022
Covid-19 and Working from Home: toward a "new normal"? A new GLO Discussion Paper by GLO Fellow Sergio Scicchitano and colleagues.
January 20, 2022
COVID-19 and School Closures. A new GLO Discussion Paper by Helena Svaleryd & GLO Fellow Jonas Vlachos.
January 18, 2022
Role of Professionalism in Response to the COVID-19 Pandemic: Does a Public Health or Medical Background Help? A new GLO Discussion Paper by GLO Fellow Xi Chen & colleagues.
January 3, 2022
Covid-19 and Technology. A new GLO Discussion Paper by GLO Fellow Mauro Caselli and Andrea Fracasso.
December 31, 2021
Meet Covid-19 Researchers of the Journal of Population Economics & the Kuznets Prize Winners on Monday December 6, 4-6 pm CET.
December 5, 2021
Working from home and income inequality: risks of a 'new normal' with COVID-19: Paper by Luca Bonacini, Giovanni Gallo & Sergio Scicchitano receives the Kuznets Prize 2022 of the Journal of Population Economics
December 1, 2021
How education and GDP drive the COVID-19 vaccination campaign. A new GLO Discussion Paper by GLO Fellows Vu Ngo, Toan Luu Duc Huynh, Huan Huu Nguyen, GLO Affiliate Phuc Nguyen and GLO President Klaus F. Zimmermann
November 29, 2021
Education and COVID-19 excess mortality. A new GLO Discussion Paper by Piera Bello and GLO Fellow Lorenzo Rocco.
November 18, 2021
The Effect of Repeated Lockdowns during the Covid-19 Pandemic on UK Mental Health Outcomes. A new GLO Discussion Paper by Joanne Lindley and GLO Fellow Cinzia Rienzo.
November 17, 2021
Mental Health Consequences of Working from Home during the Pandemic. A new GLO Discussion Paper by Yu Kyung Koh, GLO Fellow Jinseong Park & GLO Affiliate Jun Hyung Kim.
November 1, 2021
Optimally Targeting Interventions in Networks during a Pandemic: Theory and Evidence from the Networks of Nursing Homes in the United States. A new GLO Discussion Paper by GLO Fellow Guy Tchuente and colleagues.
October 30, 2021
Predicting learning continuity during the COVID-19 epidemic using machine learning models. Webinar on 29 October 2021 by GLO's South-East Asia Cluster.
October 25, 2021
COVID-19 and Children's School Resilience: Evidence from Nigeria. A new GLO Discussion Paper by GLO Fellow Luca Tiberti and colleagues.
October 23, 2021
"Global Mobility after the Pandemic". GLO President Klaus F. Zimmermann spoke at Saint Mary's University in Canada.
September 30, 2021
The unintended effects of the COVID-19 pandemic and stay-at-home orders on abortions. A new paper published in the Journal of Population Economics by Fernanda Marquez-Padilla & Biani Saavedra.
September 23, 2021
Act Early to Prevent Infections and Save Lives: Causal Impact of Diagnostic Efficiency on the COVID-19 Pandemic. A new GLO Discussion Paper by GLO Fellow Zhangfeng Jin and colleagues.
September 23, 2021
Do elections accelerate the COVID-19 pandemic? A new Paper published OPEN ACCESS in the Journal of Population Economics by Ján Palguta, René Levínský & Samuel Škoda says "yes".
September 22, 2021
COVID-19 and (gender) inequality in income: the impact of discretionary policy measures in Austria. A new GLO Discussion Paper by GLO Fellow Michael Christl and colleagues.
September 9, 2021
Impact of COVID-19 Crisis on Rural Youth: Evidence from a Panel Survey and an Experiment. A new GLO Discussion Paper on India by GLO Fellows Bhaskar Chakravorty & Roland Rathelot and colleagues.
August 26, 2021
Coronagraben in Switzerland: culture and social distancing in times of COVID-19. New paper by Neha Deopa & Piergiuseppe Fortunato published ONLINE FIRST & WITH OPEN ACCESS in the Journal of Population Economics.
July 30, 2021
Can a supranational medicines agency restore trust after vaccine suspensions? The case of Vaxzevria. A new GLO Discussion Paper by GLO Fellow Andrea Albanese & colleagues.
July 26, 2021
Optimal lockdown and social welfare. New paper by GLO Fellows Pierre Pestieau and Grégory Ponthière published ONLINE FIRST & WITH FREE READ ACCESS in the Journal of Population Economics.
July 25, 2021
Do Elections Accelerate the COVID-19 Pandemic? Evidence from a Natural Experiment. A new GLO Discussion Paper by Ján Palguta and colleagues.
July 22, 2021
The impact of repeated mass antigen testing for COVID-19 on the prevalence of the disease. New paper by Martin Kahanec, Lukáš Lafférs & Bernhard Schmidpeter published ONLINE FIRST & WITH OPEN ACCESS in the Journal of Population Economics.
July 17, 2021
Local inequalities of the COVID-19 crisis. A new GLO Discussion Paper by GLO Fellows Augusto Cerqua & Marco Letta.
July 14, 2021
The impact of University reopenings on COVID-19 cases in Scotland. A new GLO Discussion Paper by GLO Fellow Hector Rufrancos, Mirko Moro & Eva Moore.
July 5, 2021
The Effects of COVID-19 on Employment, Labour Markets and Gender Equality in Central America. A new GLO Discussion Paper by GLO Fellows Allan Webster, Sangeeta Khorana & Francesco Pastore.
July 1, 2021
An Ex-Ante Assessment on Poverty and Cash Transfer Benefits in Viet Nam under the Covid-19 Pandemic. A new GLO Discussion Paper by GLO Fellow Cuong Nguyen and Long Thanh Giang & Aiko Kikkawa.
June 30, 2021
Even more discouraged? The NEET generation at the age of COVID-19. A new GLO Discussion Paper by Carmen Aina, Irene Brunetti, Chiara Mussida and Sergio Scicchitano.
June 28, 2021
Confidence in public institutions is critical in containing the COVID-19 pandemic. A new GLO Discussion Paper by GLO Fellow Anna Adamecz-Volgyi & Ágnes Szabó-Morvai.
June 23, 2021
Local mortality estimates during the COVID-19 pandemic in Italy. New paper published ONLINE FIRST & OPEN ACCESS in the Journal of Population Economics by Augusto Cerqua, Roberta Di Stefano, Marco Letta & Sara Miccoli
June 21, 2021
Stay-at-home orders, social distancing, and trust. New paper published ONLINE FIRST & FREE ACCESS in the Journal of Population Economics by Abel Brodeur, Idaliya Grigoryeva & Lamis Kattan
June 20, 2021
School closures and mental health during the COVID-19 pandemic in Japan. New paper published ONLINE FIRST & OPEN ACCESS in the Journal of Population Economics by Eiji Yamamura & Yoshiro Tsustsui.
June 14, 2021
COVID-19: a crisis of the female self-employed. New paper published ONLINE FIRST & OPEN ACCESS in the Journal of Population Economics by Daniel Graeber, Johannes Seebauer & GLO Fellow Alexander S. Kritikos.
June 12, 2021
The econometrics of Covid-19 pandemic. Panel organized by GLO Coronavirus Cluster Co-Lead Sergio Scicchitano. Abstract submission now open until September 6.
June 9, 2021
The COVID-19 Pandemic and the Transformation of Health Policy: A Syndemic Perspective. A new GLO Discussion Paper by GLO Fellow Xi Chen & Annie Fan.
June 4, 2021
Report: "Human Resources Challenges" Virtual Workshop of the Academia Europaea (AE) Section "Economics, Business and Management Sciences" took place on May 17, 2021 hosted by the Central European University (CEU).
June 1, 2021
COVID-19, Working from Home and the Potential Reverse Brain Drain. A new GLO Discussion Paper by GLO Fellows Ruxanda Berlinschi and Jan Fidrmuc and colleagues.
May 31, 2021
Impacts of COVID-19 on the Self-employed. A new GLO Discussion Paper by Charlene Marie Kalenkoski & GLO Fellow Sabrina Wulff Pabilonia.
May 23, 2021
Journal of Population Economics Webinar on May 27, 2021: Presentation of the newly published Issue 3, 2021.
May 21, 2021
Culture and mental health resilience in times of COVID-19. New paper published ONLINE FIRST OPEN ACCESS in the Journal of Population Economics by Annie Tubadji.
May 21, 2021
Germany's Labour Market in Coronavirus Distress – New Challenges to Safeguarding Employment. A new GLO Discussion Paper by GLO Affiliate Patrick Nüß and colleagues.
May 19, 2021
A year of pandemic: levels, changes and validity of well-being data from Twitter. Evidence from ten countries. A new GLO Discussion Paper from Chiara Peroni & GLO Fellows Francesco Sarracino, Talita Greyling, Kelsey J. O'Connor & Stephanie Rossouw.
May 7, 2021
"Human Resources Challenges" Virtual Workshop of the Academia Europaea (AE) Section "Economics, Business and Management Sciences" takes place on May 17, 2021 hosted by the Central European University (CEU).
May 5, 2021
Who lost the most? Distributive effects of COVID-19 pandemic. A new GLO Discussion Paper by GLO Fellows Chiara Mussida & Sergio Scicchitano and colleagues.
May 5, 2021
What shifts did covid-19 year 2020 bring to the labour market in Europe? A new GLO Discussion Paper by GLO Fellow Stijn Baert.
May 4, 2021
Neo-humanism and COVID-19: Opportunities for a socially and environmentally sustainable world. A new GLO Discussion Paper by GLO Fellows Francesco Sarracino and Kelsey J. O'Connor.
April 29, 2021
Perturbed Nuptiality, Delayed Fertility: Childbirth Effects of Covid19. A new GLO Discussion Paper by GLO Fellow Rashid Javed and Mazhar Mughal.
April 28, 2021
The Safest Time to Fly: Pandemic Response in the Era of Fox News. Now published ONLINE FIRST OPEN ACCESS in the Journal of Population Economics.
April 26, 2021
Working from home and income inequality in the time of COVID-19. GLO Policy Note No. 4. By GLO Fellows Luca Bonacini, Giovanni Gallo and Sergio Scicchitano.
April 22, 2021
The Labour Market Impact of Covid-19: Early Evidence for a Sample of Enterprises from Southern Europe. A new GLO Discussion Paper by Sangeeta Khorana & GLO Fellows Allan Webster and Francesco Pastore.
April 20, 2021
Timing of social distancing policies and COVID-19 mortality: county-level evidence from the U.S.: New paper published OPEN ACCESS freely available ONLINE FIRST in the Journal of Population Economics by Catalina Amuedo-Dorantes, Neeraj Kaushal & Ashley N. Muchow.
April 16, 2021
The COVID-19 Pandemic's Effects on Voter Turnout. A new GLO Discussion Paper by GLO Fellow Matteo Picchio and Raffaella Santolini.
April 10, 2021
COVID-19, Race, and Gender. A new GLO Discussion Paper by GLO Fellows Graziella Bertocchi and Arcangelo Dimico
April 9, 2021
The econometrics of Covid-19 pandemic. Panel organized by GLO Coronavirus Cluster Co-Lead Sergio Scicchitano.
April 8, 2021
GLO South-East Asia Cluster Webinar Series on "Promoting Well-being During the COVID-19 Pandemic". Online Seminar on 9 April 2021.
April 5, 2021
Home Sweet Home: Working from home and employee performance during the COVID-19 pandemic in the UK. A new GLO Discussion Paper by GLO Fellow Sumit Deole and colleagues.
March 10, 2021
COVID-19: A Crisis of the Female Self-employed. A new GLO Discussion Paper by GLO Fellow Alexander Kritikos & Colleagues.
March 4, 2021
Caroline Krafft, Ragui Assaad, and Mohamed Ali Marouani. The Impact of COVID-19 on Middle Eastern and North African Labor Markets: Vulnerable Workers, Small Entrepreneurs, and Farmers Bear the Brunt of the Pandemic in Morocco and Tunisia, ERF Policy Brief No. 55 | February 2021.
March 2, 2021
Israel's vaccination success story. Interview with Professor Gil S. Epstein, Bar Ilan University.
February 26, 2021
Weather, psychological wellbeing and mobility during the first wave of the Covid-19 pandemic. A new GLO Discussion Paper by GLO Fellow Apostolos Davillas and colleagues.
February 25, 2021
Challenges to the nation: Timothy Harris, Prime Minister of St. Kitts and Nevis, interviewed by GLO Fellow Colin Cannonier.
February 22, 2021
How effective is community quarantine in the Philippines? A quasi-experimental analysis in a new GLO Discussion Paper by GLO Fellow Marjorie Pajaron & GLO Affiliate Glacer Niño Vasquez.
February 19, 2021
Job Training, Remote Working, and Self-Employment: Displaced Workers Beyond Employment Hysteresis. A new GLO Discussion Paper by GLO Fellow Enrico Santarelli and Chiara Natalie Focacci.
February 17, 2021
Pandemics and Intergenerational Mobility of Education: Evidence from the 2003 Severe Acute Respiratory Syndrome (SARS) Epidemic in China. A new GLO Discussion Paper by GLO Fellow Sen Xue and Wenquan Liang.
February 16, 2021
Citizens' Opinions of and Experiences with Government Responses to COVID-19 Pandemic in Vietnam. A new GLO Discussion Paper by GLO Fellow Cuong Nguyen and colleagues.
February 12, 2021
The Impact of Mass Antigen Testing for COVID-19 on the Prevalence of the Disease. A new GLO Discussion Paper by GLO Fellow Martin Kahanec and colleagues.
February 11, 2021
On the Effects of COVID-19 Safer-At-Home Policies on Social Distancing, Car Crashes and Pollution. A new GLO Discussion Paper by GLO Fellow Abel Brodeur and colleagues.
February 10, 2021
Will it be a shecession? The unintended influence of working from home on the gender wage gap related to the COVID-19 pandemic. A new GLO Discussion Paper by GLO Fellows Luca Bonacini, Giovanni Gallo and Sergio Scicchitano.
February 9, 2021
Democracy and COVID-19 Outcomes. A new GLO Discussion Paper by GLO Fellows Gokhan Karabulut, Mehmet Huseyin Bilgin and Asli Cansin Doker & GLO President Klaus F. Zimmermann.
February 8, 2021
Journal of Population Economics Webinar on January 28, 2021: Presentation of Published Issue 2, 2021.
January 27, 2021
Labour and technology at the time of Covid-19. Can artificial intelligence mitigate the need for proximity? A new GLO Discussion Paper by GLO Fellow Sergio Scicchitano and Francesco Carbonero.
January 27, 2021
Does the COVID-19 Pandemic Cause People to Be Unhappy? Evidence from a Six-Country Survey. A new GLO Discussion Paper by GLO Fellow Cuong Nguyen.
January 26, 2021
Mobility under the COVID-19 Pandemic: Asymmetric Effects across Gender and Age. A new GLO Discussion Paper by GLO Fellow Francesco Grigoli and colleagues.
January 17, 2021
Assessing Targeted Containment Policies to Fight COVID-19. A new GLO Discussion Paper by GLO Fellow Francesco Grigoli and colleagues.
January 16, 2021
The COVID-19 Pandemic and the 2020 U.S. Presidential Election. New article by GLO Fellow Abel Brodeur and Leonardo Baccini & Stephen Weymouth now published ONLINE FIRST with FREE ACCESS in the Journal of Population Economics.
January 15, 2021
Socio-demographic factors associated with self-protecting behavior during the Covid-19 pandemic. New article on the USA published ONLINE FIRST with OPEN ACCESS in the Journal of Population Economics.
January 15, 2021
Implications of COVID-19 labour market shocks for inequality in financial wellbeing. New article by GLO Fellows John P. de New & David C. Ribar and colleagues published ONLINE FIRST with FREE ACCESS in the Journal of Population Economics.
January 15, 2021
The Safest Time to Fly: Pandemic Response in the Era of Fox News. A new GLO Discussion Paper by GLO Fellow Michael Poyker and colleagues.
January 6, 2021
Did a Successful Fight against the COVID-19 Pandemic Come at a Cost? Impacts of the Outbreak on Employment Outcomes in Vietnam. A new GLO Discussion Paper by GLO Fellows Hai-Anh Dang & Cuong Nguyen.
January 5, 2021
Report & Video available: Journal of Population Economics Webinar on the Kuznets Prize 2021 ceremony & the presentation of the newly published Issue 1, 2021.
January 1, 2021
Gender inequality in COVID-19 times: Evidence from UK Prolific participants. A new GLO Discussion Paper by Sonia Oreffice and GLO Fellow Climent Quintana-Domeque.
December 18, 2020
Should we cheer together? Gender differences in instantaneous well-being during joint and solo activities: An application to COVID-19 lockdowns. A new GLO Discussion Paper by GLO Fellow José Alberto Molina & colleagues.
December 15, 2020
Unmet health care need and income-related horizontal equity in access during the COVID-19 pandemic. A new GLO Discussion Paper by GLO Fellows Apostolos Davillas and Andrew M. Jones.
December 10, 2020
"COVID-19" Virtual Workshop of the Academia Europaea (AE) Section "Economics, Business and Management Sciences" took place on November 23, 2020 hosted by the Central European University (CEU).
November 28, 2020
The Economic and Social Impact of the Novel Coronavirus (Covid-19) on Migrant Remittances: An Overview of Tunisia and Morocco. A new GLO Discussion Paper by GLO Affiliate Hajer Habib.
November 25, 2020
Now Video available. Watch the EBES-GLO Joint Webinar with David Audretsch on Covid-19, Democracy & Entrepreneurship chaired by GLO & EBES President Klaus F. Zimmermann on November 13, 2020.
November 21, 2020
November 23, 2020 Vienna: "COVID-19" Virtual Workshop of the Academia Europaea (AE) Section "Economics, Business and Management Sciences" hosted by the Central European University (CEU).
November 16, 2020
The COVID-19 Pandemic and the 2020 U.S. Presidential Election. A new GLO Discussion Paper by GLO Fellow Abel Brodeur and Leonardo Baccini & Stephen Weymouth. Forthcoming in the Journal of Population Economics.
November 12, 2020
Learn about fresh research! Journal of Population Economics Webinar on November 19, 2020: Kuznets Prize 2021 & Presentation of the newly published Issue 1, 2021.
November 11, 2020
Industrialization under Medieval Conditions? Global Development after COVID-19. A new GLO Discussion Paper by GLO Fellow Wim Naudé.
November 11, 2020
Task content and job losses in the Great Lockdown. A new GLO Discussion Paper by GLO Fellow Filippos Petroulakis.
November 6, 2020
Inequality and Support for Government Responses to COVID-19. A new GLO Discussion Paper by GLO Fellow Hai-Anh Dang and colleagues.
October 31, 2020
EBES-GLO Joint Webinar with David Audretsch on Covid-19, Democracy & Entrepreneurship. November 13, 2020. Berlin 3-4 pm & Istanbul 5-6 pm.
October 30, 2020
From the lockdown to the new normal: An analysis of the limitations to individual mobility in Italy following the Covid-19 crisis. A new GLO Discussion Paper by GLO Fellow Sergio Scicchitano and colleagues.
October 24, 2020
The Distributional Consequences of Social Distancing on Poverty and Labour Income Inequality in Latin America and the Caribbean. A new GLO Discussion Paper by GLO Fellow Isaure Delaporte & colleagues.
October 22, 2020
GLO Discussion Paper of the Month on 'The Beneficial Impacts of COVID-19 Lockdowns on Air Pollution: Evidence from Vietnam' by GLO Fellow Hai-Anh H. Dang & Trong-Anh Trinh.
October 20, 2020
Coronavirus pandemic, remote learning and education inequalities. A new GLO Discussion Paper by GLO Fellows Marina Murat & Luca Bonacini.
October 8, 2020
True Covid-19 Mortality Rates from Administrative Data by GLO Fellow Domenico Depalo. Now published ONLINE FIRST free access in the Journal of Population Economics!
October 2, 2020
An Economic Model of Health-vs-Wealth Prioritization during Covid-19: Optimal Lockdown, Network Centrality, and Segregation in a new GLO Discussion Paper by GLO Fellow Guy Tchuente and colleagues.
September 22, 2020
COVID-19 labour market shocks and their inequality implications for financial wellbeing. A new GLO Discussion Paper of GLO Fellows John P. de New & David C. Ribar and colleagues.
September 22, 2020
2021 Kuznets Prize of the Journal of Population Economics Awarded to Yun Qiu, Xi Chen, and Wei Shi.
September 21, 2020
Working from home and income inequality: risks of a 'new normal' with COVID-19: Paper by Luca Bonacini, Giovanni Gallo & Sergio Scicchitano now published ONLINE FIRST free accessible in the Journal of Population Economics.
September 18, 2020
Impacts of COVID-19 on Food Security: Panel Data Evidence from Nigeria. A new GLO Discussion Paper by GLO Fellow Luca Tiberti and colleagues.
September 14, 2020
Canadian Small Businesses' Employees and Owners during COVID-19. A new GLO Discussion Paper by GLO Fellow Louis-Philippe Beland and colleagues.
September 9, 2020
Heterogeneous Shocks in the Covid-19 Pandemic: Panel Evidence from Italian Firms in a new GLO Discussion Paper. By GLO Fellow Emanuele Brancati & Raffaele Brancati.
September 8, 2020
The Beneficial Impacts of COVID-19 Lockdowns on Air Pollution: Evidence from Vietnam. A new GLO Discussion Paper by GLO Fellow Hai-Anh Dang & Trong-Anh Trinh
September 8, 2020
GLO Discussion Paper of the Month on 'True Covid-19 mortality rates from administrative data' authored by GLO Fellow Domenico Depalo
September 7, 2020
Identifying policy challenges of COVID-19 in hardly reliable data and judging the success of lockdown measures. Paper by GLO Fellow Fabrizio Patriarca, Luca Bonacini & Giovanni Gallo now published ONLINE FIRST free accessible in the Journal of Population Economics.
September 5, 2020
COVID-19 Outbreak, Social Response, and Early Economic Effects. Paper by Fabio Milani now published ONLINE FIRST free accessible in the Journal of Population Economics.
September 4, 2020
The intensity of COVID-19 Non-Pharmaceutical Interventions and labor market outcomes in the public sector. A new Discussion Paper by GLO Fellow Miriam Marcén and Marina Morales.
August 30, 2020
Short-term Labor Market Effects of COVID-19 and the Associated National Lockdown in Australia. A new Discussion Paper by GLO Fellow Cahit Guven and colleagues.
August 30, 2020
Entrepreneurial Recovery from COVID-19: A new Discussion Paper by GLO Fellow Wim Naudé
August 29, 2020
True Covid-19 mortality rates from administrative data: A new Discussion Paper by GLO Fellow Domenico Depalo.
August 29, 2020
COVID-19 Outbreak, Social Response, and Early Economic Effects: A Global VAR Analysis of Cross-Country Interdependencies. A new Discussion Paper by GLO Fellow Fabio Milani.
August 27, 2020
COVID-19 outbreak, social response, and early economic effects: a global VAR analysis of cross-country interdependencies. New article just published in the Journal of Population Economics by GLO Fellow Fabio Milani
August 22, 2020
Is Covid-19 "The Great Leveler"? The Critical Role of Social Identity in Lockdown-induced Job Losses. A new GLO Discussion Paper by GLO Fellow Ashwini Deshpande & Rajesh Ramachandran
August 5, 2020
Excess Mortality as a Predictor of Mortality Crises: The Case of COVID-19 in Italy. A new GLO Discussion Paper by GLO Fellow Paolo Verme & Lidia Ceriani
August 4, 2020
The Effect of COVID-19 Lockdown on Mobility and Traffic Accidents: Evidence from Louisiana. A new GLO Discussion Paper by GLO Fellow Louis-Philippe Beland and colleagues.
July 28, 2020
Unemployment of Unskilled Labor due to COVID-19 led Restriction on Migration and Trade. A new GLO Discussion Paper by GLO Fellow Biswajit Mandal and colleagues.
July 28, 2020
Reacting quickly and protecting jobs: The short-term impacts of the COVID-19 lockdown on the Greek labor market. A new GLO Discussion Paper by GLO Fellow Nicholas Giannakopoulos and colleagues.
July 28, 2020
A Global City in a Global Pandemic: Assessing the Ongoing Impact of COVID Induced Trends on London's Economic Sectors. A new GLO Discussion Paper by GLO Fellow Jonathan Portes and colleagues.
July 27, 2020
The Covid-19 Pandemic and Lockdown: First Order Effects on Gender Gaps in Employment and Domestic Time Use in India. A new GLO Discussion Paper by GLO Fellow Ashwini Deshpande.
July 27, 2020
Does the COVID-19 Pandemic Improve Global Air Quality? A new GLO Discussion Paper by GLO Fellow Hai-Anh Dang and Trong-Anh Trinh
July 26, 2020
COVID-19, Race, and Redlining. A new GLO Discussion Paper by GLO Fellows Graziella Bertocchi & Arcangelo Dimico.
July 23, 2020
Wage Losses and Inequality in Developing Countries: labor market and distributional consequences of Covid-19 lockdowns in Turkey. A new GLO Discussion Paper by GLO Fellow Anil Duman
July 22, 2020
A Literature Review of the Economics of COVID-19: A new GLO Discussion Paper by GLO Fellow Abel Brodeur & colleagues.
July 21, 2020
Preserving job matches during the COVID-19 pandemic: firm-level evidence on the role of government aid. A new GLO Discussion Paper.
July 11, 2020
The Short-Term Effect of COVID-19 on Self-Employed Workers in Canada. A new GLO Discussion Paper.
July 8, 2020
Series of webinars (July 9-30, 2020) on "Modeling COVID-19 Pandemic: Resources, Methodology, and Applications". Register Now!
July 7, 2020
A tale of three countries: How did Covid-19 lockdown impact happiness? A new GLO Discussion Paper.
July 7, 2020
The first victims of Covid-19 in developing countries? The most vulnerable workers to the lockdown of the Tunisian economy. A new GLO Discussion Paper.
July 4, 2020
Webinar with GLO Southeast Asia Lead Niaz Asadullah on "COVID-19, Schooling and Learning in Bangladesh"
June 24, 2020
Markov switching models for happiness during a pandemic: The New-Zealand experience. A new GLO Discussion Paper.
June 24, 2020
Greek Policy Advisor Panos Tsakloglou on the Greek Story in the COVID-19 Crisis. An Interview.
June 16, 2020
The COVID-19 pandemic and its impact on inequality of opportunity in psychological distress in the UK. A new GLO Discussion Paper.
June 15, 2020
Report on the 'Third IESR-GLO Joint Conference', June 5-7, on COVID-19. With links to videos of the keynote lectures of Acemoglu & Manski.
June 13, 2020
COVID-19, Stay-at-Home Orders and Employment: Evidence from CPS Data. A new GLO Discussion Paper.
June 7, 2020
Day II Flashlight: IESR-GLO Joint Conference on COVID-19 with Daron Acemoglu, Charles Manski & 16 paper presenters & 16 discussants. Last conference day.
June 7, 2020
Happiness-lost: Did Governments make the right decisions to combat Covid-19? A new GLO Discussion Paper.
June 7, 2020
The Role of Institutional Trust in Medical Care Seeking during the COVID-19 Pandemic. A new GLO Discussion Paper.
June 7, 2020
In Operation: IESR-GLO Joint Conference on COVID-19 with Daron Acemoglu, Charles Manski & 16 paper presenters. Second day today. Some pictures of yesterday.
June 6, 2020
The Distributional Impacts of Early Employment Losses from COVID-19. A new GLO Discussion Paper.
June 5, 2020
COVID-19, Lockdowns and Well-Being: Evidence from Google Trends. A new GLO Discussion Paper.
June 3, 2020
Full Program & Registration for Third IESR-GLO Joint Conference with Daron Acemoglu (MIT) and Charles Manski (Northwestern University) now available.
June 1, 2020
Ewa Björling, Andreas Hatzigeorgiou, Magnus Lodefalk & Fredrik Sjöholm on 'COVID-19 and the Consequences for Free Trade'. GLO Policy Brief No. 3.
June 1, 2020
GLO Fellow Martin Kahanec appointed to the Slovak COVID-19 Economic Crisis Council. An interview about challenges and strategies.
May 29, 2020
Living and Working in Corona Times: Interview with Director Paulien Osse of the WageIndicator Foundation
May 27, 2020
The short-term Economic Consequences of COVID-19: Occupation Tasks and Mental Health in Canada. A new GLO Discussion Paper.
May 24, 2020
All that glitters is not gold. Effects of working from home on income inequality at the time of COVID-19. A new GLO Discussion Paper.
May 23, 2020
Asadullah, M Niaz (2020) "Is ASEAN's COVID-19 response leaving migrant workers behind?" East Asia Forum.
May 21, 2020.
Asadullah, M Niaz, Maliki and Aulia, Fisca (2020) "COVID-19: What can Indonesia learn from past crises to avoid another poverty hike during the pandemic?", The Conversation, 15 May, 2020
Aulia, Fisca, Maliki and Asadullah, M Niaz (2020) "Without intervention, model shows COVID19 will drag at least 3.6 million Indonesians into poverty", The Conversation.
15 May, 2020
Drawing policy suggestions to fight Covid-19 from hardly reliable data. A machine-learning contribution in a new GLO Discussion Paper.
May 15, 2020
The COVID-19 crisis and telework: A research survey on experiences, expectations and hopes. A new GLO Discussion Paper.
May 13, 2020
Call for Papers: Virtual IESR-GLO Conference on the Economics of Covid-19 with Daron Acemoglu & Charles Manski
May 11, 2020
"Impacts of Social and Economic Factors on the Transmission of Coronavirus Disease 2019 (COVID-19) in China" by Qiu, Yun & Chen, Xi & Shi, Wei
Forthcoming: Journal of Population Economics, Issue 4, 2020.
OPEN ACCESS OF ONLINE PUBLISHED VERSION.
May 9, 2020
English version of the top four Chinese media which have all interviewed and covered this JoPE study: People's Daily >>> China Central Television >>> Global Times >>> Xinhua News Agency
Inter-country Distancing, Globalization and the Coronavirus Pandemic. GLO Discussion Paper No. 508 now accepted for publication in The World Economy.
May 4, 2020
The Short-Term Economic Consequences of COVID-19 in the United States: A new GLO Discussion Paper
May 2, 2020
Asadullah, M Niaz, Maliki and Aulia, Fisca (2020) "Learning from the past: strategies for poverty alleviation in Indonesia during COVID-19", The Conversation
May 1, 2020
How do we think the COVID-19 crisis will affect our careers (if any remain)? A new GLO Discussion Paper.
April 28, 2020
Asadullah, M Niaz and Bhula-or, Ruttiya (2020) "Why Coronavirus Pandemic Will Worsen Inequality in Thailand", The Diplomat 
April 28, 2020
Asadullah, M Niaz and Raman, Mishkatur (2020) "Migrant workers cut off from aid put public health at risk", The Edge Financial Daily
April 27, 2020.
GLO Discussion Paper No. 508: Inter-country Distancing, Globalization and the Coronavirus Pandemic – Download PDF by Zimmermann, Klaus F. & Karabulut, Gokhan & Bilgin, Mehmet Huseyin & Doker, Asli Cansin
April 24, 2020
A joint European policy response to the corona crisis to strengthen the public sector and restart a more sustainable and social Europe. Jo Ritzen and colleagues in a new UNU-MERIT Discussion Paper and Discussion Event.
April 24, 2020
" I fear it will be much worse." GLO Interview on the #coronavirus with Howard Markel, physician and medical historian at the University of Michigan, who has studied the use of non-pharmaceutical interventions in the big influenza epidemic of 1918 in the US.
April 20, 2020
Interview with Development Economist Asad Islam of Monash University about the challenges of the #coronacrisis for developing economies
April 19, 2020
Do Quarantine Experiences and Attitudes Towards COVID-19 Affect Psychological Outcomes in China? A new GLO Discussion Paper.
April 16, 2020
Coronavirus research published in the Journal of Population Economics: Interview with the Editor-in-Chief.
April 16, 2020
Revealing the Sources of the Chinese Success Story in the Anti-Corona Fight, January-February 2020. Paper forthcoming in the Journal of Population Economics.
April 9, 2020
Taksa, Lucy (2020), "Fighting words: how war metaphors can trigger racism", The Lighthouse
April 7, 2020
Related see also: Taksa, Lucy (2020), "Plagues, Pandemics and Playback Loops: War-time footing and urgent lessons from history", Macquarie Business School Centre for Workforce Futures; Taksa, Lucy (1994), "The Masked Disease: Oral History, Memory and the Influenza Pandemic, 1918-1919", in Darian-Smith, K. and Hamilton, P. (eds), Memory and History in Twentieth Century Australia. Melbourne: Oxford University Press, pp. 77-91.
The #Coronavirus Crisis and #happiness in real-time. A research program for Australia, New Zealand and South Africa of Talita Greyling and Stephanié Rossouw of GLO.
April 7, 2020
In Italy, alternatives to lockdown are inferior. Interview with Alessandro Cigno of the University of Florence.
April 6, 2020
No complete lockdown needed? The Swedish case. Interview with Erik Lindqvist of Stockholm University.
April 3, 2020
Global Insights – eine Meinung: Coronavirus und das Elend des "Lockdowns".
Op-ed of the GLO President on the perils of global lockdowns in the coronacrisis (in German).
April 2, 2020
COVID-19 Lockdown plays havoc with emotions and "Happiness Index" stays under pressure in South Africa
April 1, 2020
How far in the name of public health? Interview with Robert Sauer of Royal Holloway, London, about the public lockdown in the #coronavirus crisis.
"It is time to end this misguided social experiment."
April 1, 2020
Chinese lessons from the Coronavirus crisis & the global way forward. Interview with CCG President Henry Wang.
March 30, 2020
Life with Corona Study: ISDC invites survey participation.
March 29, 2020
GLO President speaks with the Brazilian 'Valor Econômico' on the Coronavirus and the Future of Work.
March 28, 2020
GLO Fellow Chen Zhuo (University of Georgia) evaluating the public health system in China (China CDC) at the time of the COVID-19 outbreak.
March 28, 2020 (link)
Global race to #lockdown entire countries and the rise in #socialdistancing: What lessons to learn from the outbreak of the #coronavirus in China. A new GLO Discussion Paper on #COVID-19.
March 17, 2020
#Coronavirus and now? GLO – Interview with Top #Health Economist Xi Chen of Yale University
March 16, 2020
Ends;