The GLO Cluster Gender, Gender Identity, Sexual Orientation and Labor Market Outcomes focuses on the state of being man or woman (gender), which is typically used with reference to masculinity vs femininity rather than sex, the internal and personal conception of oneself as man or woman (gender identity), and sexual preferences (sexual orientation) and their effects on wages, employment levels, occupational sorting, and workplace evaluations. What is seen as gender-appropriate can change over time, and gender assumptions are interpolated by cultural, historical and regional location. The combined effects of sex equality, feminism and the gay movement have challenged the conception of gender related issues. This GLO Cluster includes studies on gender characteristics, stereotypes and deviations, trans identities, sexual orientation minorities and labor market outcomes. This GLO Cluster aims to provide evaluations of labor and organizational initiatives, practices and policies aiming at a higher degree of knowledge and inclusion for gender, gender identity and sexual orientation expressions.
Cluster Lead: Nick Drydakis
GLO Cluster Lead Nick Drydakis is Reader (Associate Professor) in Economics at the Anglia Ruskin University (ARU, UK), directs the Centre for Pluralist Economics at Anglia Ruskin University, leads courses in micro and macro, and consults at the University of Cambridge. His research areas are labor and population economics.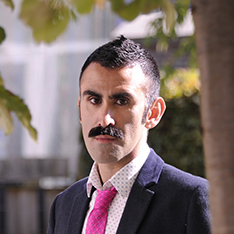 Selection of activities
Conference
May 2018; 23-25: FOM University, Berlin/Germany. 25th Conference of the Eurasia Business and Economics Society (EBES). Further information can be found here: Conference call; EBES Fellow Award; GLO Activities; Highlights EBES. Workshop presentation of the cluster activities.
Handbook of Labor, Human Resources and Population Economics ed. by Klaus F. Zimmermann. General info.
Section "Gender" (20 chapters) is edited by Section Editor Nick Drydakis. Most chapters are published, see LINK.

Special journal issue
Special issue of the International Journal of Manpower on: "Sexual Orientation and the Labor Market". For details of original call. The issue is edited by Nick Drydakis (Anglia Ruskin University, University of Cambridge, IZA, and GLO) and Klaus F. Zimmermann (UNU-MERIT, Maastricht University, CEPR and GLO). Published with 10 articles as Volume 41 Issue 6, 2020.
Lead article: Nick Drydakis and Klaus F. Zimmermann (2020), "Sexual Orientation, Gender Identity and Labour Market Outcomes: New Patterns and Insights", International Journal of Manpower, Vol. 40, No. 6, 621-628. GLO Discussion Paper No. 627. Prepublication Version IJM. Journal Website.
Journal of Population Economics
Gendered Effects
Uberti, L.J., Douarin, E.: The Feminisation U, cultural norms, and the plough. Journal of Population Economics, OPEN ACCESS Online First 2022.

Philipp, J.: Gendered university major choice: the role of intergenerational transmission. Journal of Population Economics, OPEN ACCESS Online First 2022.

Shoji, M.: Gendered effects of early childhood weather shocks on locus of control: evidence from 28 agricultural countries. Journal of Population Economics, Online First 2022. Sharable free readlink: https://rdcu.be/cV0MU

Sexual Orientation
Drydakis, N.: Sexual orientation and earnings: a meta-analysis 2012–2020. Journal of Population Economics 35 (2022), 409–440. Sharable free readlink: https://rdcu.be/cV0Gu

Marcén, M., Morales, M.: The effect of same-sex marriage legalization on interstate migration in the USA. Journal of Population Economics 35 (2022), 441–469. Sharable free readlink: https://rdcu.be/cV0Ht

Eleonora Patacchini; Giuseppe Ragusa; Yves Zenou: Unexplored dimensions of discrimination in Europe: homosexuality and physical appearance, Journal of Population Economics 28 (2015), 1045-1073. Sharable free readlink: https://rdcu.be/cV0Jp

Research Output: GLO Discussion Papers

GLO DP's on Gender Violence:
171 A fuzzy approach to measuring violence against women and its severity – Download PDF
by Bettio, Francesca & Ticci, Elisa & Betti, Gianni
109 Male Education and Domestic Violence in Turkey: Evidence from a Natural Experiment – Download PDF
by Özer, Mustafa & Fidrmuc, Jan
107 Attitudes towards intimate partner violence against women in Latin America – Download PDF
by Bucheli, Marisa & Rossi, Máximo
96 Stigma of Sexual Violence and Womens Decision to Work – Download PDF
by Chakraborty, Tanika & Mukherjee, Anirban & Rachapalli,Swapnika Reddy &Saha, Sarani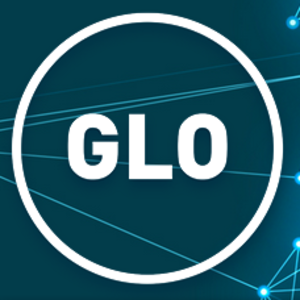 Ends;