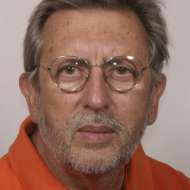 Alessandro Cigno is a Professor of Economics at the University of Florence, a former President of the European Society of Population Economics and a former Editor of the Journal of Population Economics. He has been a consultant of Cooperazione Italiana, the European Commission, UNICEF and the World Bank.
His research focuses on population economics (including pensions), the economics of the family, child labour, intergenerational transfers, preference transmission and optimal policy design. His publications include six books and numerous articles in scholarly journals such as the Economic Journal, the European Economic Review, the Journal of Public Economics, the Review of Economic Studies, the World Bank Economic Review, and World Development.
One of his books, The Economics of Child Labour, co-authored by Furio Rosati and published by Oxford University Press, was selected by Princeton University and the Cornell University Library as "Noteworthy Book in Industrial Relations and Labor Economics".
This user account status is Approved