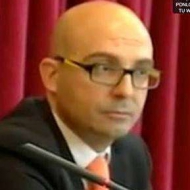 Ángel L. Martín-Román is an Associate Professor at the University of Valladolid. His main research field is Labor Economics, although he has written some papers linking this main field with contents of Health Economics (occupational safety and health at the workplace), Law and Economics (labor judges' behavior), and Regional Economics (local labor markets).
He has published several papers in journals indexed in the Web of Science and has acted as a reviewer for a number of journals (https://publons.com/researcher/1415276/angel-l-martin-roman/).
He has also worked as a consultant and written some technical reports for regional (Consejo Económico y Social de Castilla y León), national (Asociación de Mutuas de Accidentes de Trabajo), and international (European Commission) organizations.
Currently, he is the President of the Spanish Association of Labor Economics (Asociación Española de Economía del Trabajo).
This user account status is Approved