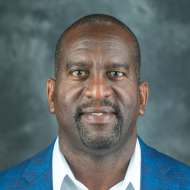 Colin Cannonier obtained a PhD in Economics at Louisiana State University and is currently an associate professor at Belmont University and a Fellow at the Global Labor Organization (GLO).
He began his career working as a country economist in the Eastern Caribbean. His research focus is in applied economics with emphasis in health, labor, education and how they intersect with public policy and economic development. He has authored several peer-reviewed articles in scholarly journals such as Economics of Education Review, Journal of Labor Research, Review of Economics of the Household, and Journal of Demographic Economics.
His research has also been featured in popular outlets such as the Harvard Business Review and the UNESCO. In addition, he has made numerous presentations at national, regional and international forums such as the London School of Economics, the American Economic Association, Paris School of Economics, the European Economic Association, the NBER Summer Institute and central banks.
In September 2019, he delivered the feature address at the Government of St. Kitts and Nevis Annual Prime Minister's Independence Lecture Series. Dr. Cannonier has had the honor of representing his native country in two sports: cricket and soccer.
This user account status is Approved