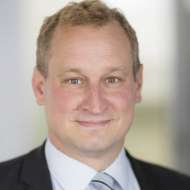 Prof. Dr. John P. de New is a Professorial Research Fellow at the Melbourne Institute of Applied Economic and Social Research, University of Melbourne, Australia.
His research interests include: education, health, competition policy, applied labour economics, applied micro econometrics, wage structure, migration, welfare and income inequality.
He has published in many top ranking journals including American Economic Review, Review of Economics and Statistics, Journal of Human Resources, Journal of Economic Behavior & Organization, Scandinavian Journal of Economics, Economic Journal, Journal of Comparative Economics, Journal of Health Economics, Social Science and Medicine, Journal of Population Economics, Applied Economics, Labour Economics and Economics Letters.
He is the author of the panel data package for Stata called "PanelWhiz" (http://www.panelwhiz.eu) which supports data retrievals from panel datasets such as the Australian HILDA, LSIC, LSAC, MABEL; the British BHPS, UKUS, ELSA; the American HRS, CPS, PSID; the South African NIDS and the German SOEP.
This user account status is Approved