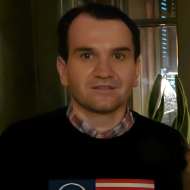 Plamen Nikolov is Assistant Professor in the Department of Economics at The State University of New York (at Binghamton), an Affiliated Professor at The Harvard University Institute for Quantitative Social Science, The University of Chicago's Human Capital and Economic Opportunity Global Working Group.
His expertise is in the design and execution of randomized control trials (RCTs) and cohort studies in resource-limited settings. Using mainly experimental methods, his research focuses in three major areas: (1) improving education and health outcomes in developing countries, (2) finance and credit markets in low-income settings, and (3) improving productivity and labor outcomes in developing countries. In an ongoing collaboration with The World Bank, Dr. Nikolov is involved in several experimental or quasi-experimental interventions in South Asia and East Africa.
Under the direction of Lawrence Katz and David Cutler, he received his doctorate from Harvard University and a masters degree in International Economics and Arabic/Middle East Studies from Johns Hopkins University SAIS.
This user account status is Approved