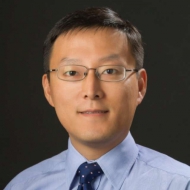 Xi Chen, Ph.D., is an assistant professor of Global Health Policy and Economics at Yale University. He is a faculty fellow at Yale Institution for Social and Policy Studies, Yale Climate Change and Health Initiative, Yale Macmillan Center, Yale Institute for Network Science, and Yale-China Association. He is a PEPPER Scholar and co-leads research workshops at Yale Program on Aging and Yale Claude D. Pepper Older Americans Independence Center. His research focuses on public policies related to childhood development, population aging, climate change and health, and quality of life.
Professor Chen is a Senior Consultant at the United Nations, President of China Health Policy and Management Society, Fellow and Research Cluster Lead in Environment and Human Capital at the Global Labor Organization, Research Fellow at the IZA Institute of Labor Economics, Adjunct Professor and Senior Research Fellow at Peking University, Alumni Affiliate of Cornell Institute on Health Economics, Health Behaviors & Disparities, and Research Fellow at China Center for Economics of Human Development in Beijing.
Professor Chen's work has been recognized through numerous awards, such as the Outstanding Dissertation Award of the Agricultural and Applied Economics Association, the George Warren Award, the Macmillan Award, the James Tobin Award, the Kempf Award, and NIH's PEPPER Scholar Award. His research funded by NIH, USDA, and other public and private funding sources has resulted in 50 peer-reviewed publications, such as Proceedings of the National Academy of Sciences, Journal of Environmental Economics and Management, American Journal of Agricultural Economics, Ecological Economics, Journal of Economics of Ageing.
In the past five years, his research has been covered more than 400 times in popular media worldwide, such as BBC, CNN, The Financial Times, The Economist, The Washington Post, The Times of London, The Wall Street Journal, The New York Times, NPR, The Guardian, Time Magazine, Fortune, Slate, Forbes, Bloomberg, CNBC, Al Jazeera, World Economic Forum, Science Magazine, ABC, EuroNews, Xinhua News Agency, and People's Daily. He is a commentator at China Central Television.
Professor Chen has supervised more than 20 postdoctoral fellows and PhD students worldwide. Besides a number of PhD dissertation awards he advised, his Yale College students have won outstanding senior essay awards, such as the Ronald Meltzer/Cornelia Awdziewicz Economics Award. Professor Chen obtained a Ph.D. in Applied Economics from Cornell University.
This user account status is Approved