Since 2019 the Databank of the Center for Economic and Regional Studies (CERS) is a strategic partner of GLO. The data service has been improved by the availability of a new website. Those interested working with rich Hungarian data sources should explore the possibilities on the web. János Köllő, Head of the Databank, is a GLO Fellow, and the GLO Country Lead Hungary.
LINK to the website: https://adatbank.krtk.mta.hu/en/

János Köllő is a Senior Research Fellow at the Institute of Economics (IE), Budapest, and director of the Databank of its Center for Economic and Regional Studies (CERS). He has been affiliated with IE since graduation, with interruptions in Collegium Budapest – Institute of Advanced Study (1993-94) and University of Michigan Business School (2003).
He has written widely on unemployment in Central and Eastern Europe, demand for human capital, industrial relations, and ethnic and regional inequalities.
GLO Fellow János Köllő is also the GLO Country Lead Hungary.
Interview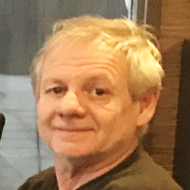 GLO: What is the relationship of your Hungarian Data Center with the CERS and the Hungarian Academy of Sciences?

János Köllő: The Data Center belongs to the CERS. We have no official relationship with the Academy since it was deprived of its research network in 2019.

GLO: Your new website became available these days: Why should we visit?

János Köllő: You will find descriptions of the data, documentation, variable lists, and a fairly long list of selected publications, partly or fully based on our data. This can give you an impression of what kind of research these data can support.

GLO: In what ways does the center innovate the access to Hungarian data?

János Köllő: The statistical background is rich in Hungary but few of the data sets are ready for academic research. Our mission is to provide researchers with ready-to-use data files. We clean, harmonize and test the data, build panels, generate supplementary variables, add labels, and a documentation of each step of this process. We were also first in building big and rich administrative LEED panels, which cover about 5 million people up to 20 years, and yield information on employment, wages, co-workers, employers, transfers, schooling and state of health.

GLO: A key issue is language, is your material accessible in English?

János Köllő: With a few exceptions, the data have English labels.

GLO: At Covid times and (hopefully) beyond soon again, how can one make use of your Data Room?

János Köllő: We have data, including big ones, on our own servers: these are available through remote access from anywhere, any time. We kept the Data Room open throughout the epidemic but restricted the number of work stations used parallelly.

GLO: What are the limits of online access to your database?

János Köllő: Availability is regulated by the primary data owners. We share everything we can with two exceptions. First, in an initial period of two years, we reserve the big panels for projects led by CERS researchers. The participants may come from outside. Second, in the Data Room the rules are set by the Central Satistical Office. Here again, researchers of the former Academy are allowed to start projects but they can invite participants from other institutions, including foreigners. The Data Room can only be used in person.

GLO: Do you have affiliated researchers open for international collaborations with the data?

János Köllő: Our data have been used by 48 universities and research institutes worldwide from Harvard to Princeton and Cambridge to Oxford. We are happy to share the data directly, or in joint projects. In the CERS, cooperation with foreign partners is a common practice. Contact the CERS homepage https://www.krtk.hu/english/ to see potential partners.

*************
With János Köllő spoke Klaus F. Zimmermann, GLO President.
Ends;