A special issue of the International Journal of Manpower on "Hiring Discrimination" has just been published under the editorship of three Fellows of the Global Labor Organization (GLO).
GLO Fellows Nick Drydakis, Stijn Baert, and Magnus Carlsson are delighted to publish a collection of papers on "Hiring Discrimination: Measures, Moderators and Mechanisms" in the International Journal of Manpower (Volume 39, Issue 4). Many of the papers are related to the GLO Thematic Cluster on "Gender, Gender Identity, Sexual Orientation and Labor Market Outcomes" headed by Nick Drydakis as GLO Cluster Lead.
The papers offer new patterns in the study of hiring discrimination and employment bias. Innovative primary field experiments, literature reviews on field experiments, scenario experiments and wage studies are provided from a most interesting sample of countries including Belgium, China, Czech Republic, France, the GCC, Sweden and the UK.
The Special Issue examines a plethora of characteristics that might entail favorable or adverse treatments in the labor market. How transgenderism, attractiveness, masculine and feminine personality traits, ethnicity, labor market history, neighborhood signalling effects, commuting time, firm size, marital status, and parental leave length affect the hiring stage and individuals' employment prospects are explored and evaluated through the lens of economic theory.
The papers report several statistically significant patterns which might create a fruitful discussion in the research field. For instance, the papers suggest that: (a) hiring prospects might be negatively affected by a part-time profile for men, living in a deprived neighborhood for ethnic minorities, commuting time, spells of unemployment for married women, transgenderism for women; and (b) hiring prospects might be positively affected by attractiveness, high quality profiles after a short parental leave for women, and masculine personality traits for women.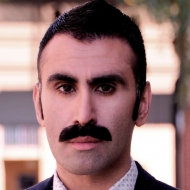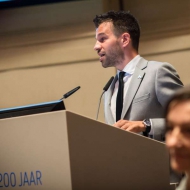 GLO Cluster Lead Nick Drydakis (left) and GLO Fellows Stijn Baert and Magnus Carlsson
RELATED LITERATURE (open access):

GLO Discussion Paper No. 176: Economic Pluralism in the Study of Wage Discrimination: A Note – Download PDF
by Drydakis, Nick
GLO Discussion Paper No. 175: Public Opinion and Immigration: Who Favors Employment Discrimination against Immigrants? – Download PDF
by Cooray, Arusha & Marfouk, Abdeslam & Nazir, Maliha
GLO Discussion Paper No. 173: The Signal of Applying for a Job Under a Vacancy Referral Scheme – Download PDF
by Van Belle, Eva & Caers, Ralf & De Couck, Marijke & Di Stasio, Valentina & Baert, Stijn
GLO Discussion Paper No. 115: Why Is Unemployment Duration a Sorting Criterion in Hiring? – Download PDF
by Van Belle, Eva & Caers, Ralf & De Couck, Marijke & Di Stasio, Valentina & Baert, Stijn
GLO Discussion Paper No. 103: Inclusive recruitment? Hiring discrimination against older workers – Download PDF
by Drydakis, Nick & MacDonald, Peter & Bozani, Vasiliki & Chiotis, Vangelis
GLO Discussion Paper No. 61: Hiring Discrimination: An Overview of (Almost) All Correspondence Experiments Since 2005 – Download PDF
by Baert, Stijn
GLO Discussion Paper No. 2: Hiring a Homosexual, Taking a Risk? A Lab Experiment on Employment Discrimination and Risk Aversion – Download PDF
by Baert, Stijn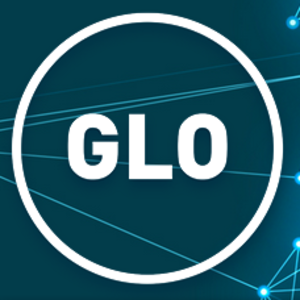 Ends;