The joint FOM-GLO-KAS Conference about "Climate Change and Human Responses"  scheduled  for 31 October – 2 November 2018 in Hong Kong has begun on Wednesday, 31 October 2018. The event is co-organized by the Global Labor Organization (GLO), FOM University of Applied Sciences and Konrad Adenauer Foundation (KAS).

See details on the following days, linked: DAY TWO, DAY THREE
Climate change is one of the biggest challenges of the 21st Century. It does not only have severe consequences for eco-systems, but also directly and indirectly affects societies and economies. The consequences for global production chains, output, labor markets and well-being will be massive. Rising sea levels, floods and droughts, changing agricultural patterns – tremendous economic losses and migration of labor force will lead to unforeseeable consequences on human well-being, public health, labor performance and productivity. The innovative conference deals with the under-researched human consequences of climate change and brings together researchers, business, the policy community and civil society in a city which will be heavily affected by climate change, Hong Kong.
GLO has recently provided a number of Discussion Papers on the topic, see below.
Organizers are Peter Hefele (KAS RECAP, Hongkong), Andreas Oberheitmann (FOM, RWI and GLO) and Klaus F. Zimmermann (UNU-MERIT, Maastricht University and GLO). Participants are renowned researchers, politicians and entrepreneurs from Hong Kong, Asia, Europe and the US.
THE PROGRAM: "Climate Change and Human Responses" 
WEDNESDAY, 31ST OCTOBER 2018
Venue: Meeting Room Whampoa 1&2, 1/F, Hotel Harbour Grand Kowloon, Hung Hom,
Hong Kong
16:00 Registration
16:15 Welcoming Remarks
– Peter HEFELE, KAS RECAP, Hong Kong
– Andreas OBERHEITMANN, FOM Hochschule, RWI and GLO
16:45 Keynote Speech
Klaus F. ZIMMERMANN, UNU-MERIT, Maastricht University and GLO
Climate Change: The Global Labor Challenge
17:15 Q&A
18:00 End of Discussion
19:00 Dinner
Keynote Speech: Ir Albert LAI, CEO of Carbon Care Asia, Hong Kong
Climate Change: Challenges and Opportunities for Hong Kong´s Innovation System
Venue: Grand Salon, Hotel Harbour Grand Kowloon
THURSDAY, 1ST NOVEMBER 2018
9:00 Session 1: Impact of Climate Change on Regions and Industry Sectors
Chair: ZHANG Yifan, The Chinese University of Hong Kong and GLO
– Manfred FISCHEDICK, Wuppertal Institute for Climate, Energy and Environment
Climate Change and (Basic) Industry: Options and Related Chances and Challenges
for a Green Transformation
– Andreas OBERHEITMANN, FOM, RWI and GLO
Challenges of Climate Change for Coastal Regions and Cities: the Case of China
10:30 Coffee break
11:00 Session 2: Impacts of Climate Change on Global Labor Force and Labour
Markets
Chair: GUO Chaoran, The Chinese University of Hong Kong and GLO
– FENG Shuaizhang, Jinan University and GLO (with CUI Xiaomeng, Jinan University)
Climate Variability, Agricultural Productivity and Migration
(video presentation)
– CHEN Xi, Yale University and GLO
Climate and Environmental Challenges to Health Capital
– Christopher PARSONS, The University of Western Australia and GLO
Climate Change and Migration, Exit, Voice and Loyalty: A Solution to the Immobility Paradox
13:00 Lunch
Venue: Restaurant Waterfront Bar & Terrace, G/F, Harbour Grand Kowloon
14.00 Session 3: Climate Change: Historical Lessons
Chair: Manfred FISCHEDICK, Wuppertal Institute for Climate, Energy and Environment
– Almas HESHMATI, Jönköping International Business School, Sogang University
and GLO, Sweden/South Korea
What Can We Learn from Environmental Disasters for the Climate Change Challenges?
– PEI Qing, Education University of Hong Kong, Hong Kong
Mandate of Heaven – Climate change, migration and geopolitical cycles in imperial
China
15:30 Coffee Break
15:45 Session 4: Climate Change: How to React?
Chair: Anbumozhi VENKATACHALAM, Economic Research Institute for ASEAN and East
Asia (ERIA)
– Astghik MAVISAKALYAN, Curtin University and GLO
Gender and Climate Change: Do Female Parliamentarians Make a Difference?
Eileen GALLAGHER, BSR (Business for Social Responsibility), Hong Kong
How Business Can Manage Climate Risk in Southeast Asia
17:00 Coffee Break
17:20 KAS–CUHK Students Forum
(in cooperation with the Faculty of Law/Chinese University of Hong Kong (CUHK)
"Climate Change and Human Responses"
Chair: Peter HEFELE, KAS RECAP, Hong Kong / Anjle GUPTA, CUHK, Hong Kong
Welcoming Remarks:
– Anatole BOUTE, Chinese University of Hong Kong (CUHK)
Statements (each 5–10 mins)
– LL.M-Master Course Student, CUHK
Discussion
18:00 Wrap-up and Concluding Remarks
– Andreas OBERHEITMANN
– Peter HEFELE
18:30 Meet at Lobby and Transfer to Restaurant
19:00 Dinner
FRIDAY, 2ND NOVEMBER 2018
8:30 Breakfast Discussion (in cooperation with the German Chamber of Commerce)
Climate Change and Human Responses: How to prepare for Change?
Venue: German Chamber of Commerce, 3601, Tower One, Lippo Centre,
89 Queensway, Admiralty, Hong Kong
Chair: Andreas OBERHEITMANN, FOM, RWI and GLO
Welcoming Remarks
– Wolfgang EHMANN, German Chamber of Commerce
– Klaus F. ZIMMERMANN, UNU-MERIT, Maastricht University and GLO
Keynote Speeches (10 min each)
– Manfred FISCHEDICK, Wuppertal Institute for Climate, Energy and Environment
– Eric CHONG, President and CEO of Siemens Ltd. Hong Kong; Member of the
Board of Directors of Business Environment Council (BEC), Hong Kong
Q&A
10:00 End of Event
| | | |
| --- | --- | --- |
|   | | |
| | From the left: GLO Fellows Andreas OBERHEITMANN, Christopher PARSONS &  Astghik MAVISAKALYAN | |
Andreas OBERHEITMANN &
Klaus F. ZIMMERMANN
From the left: Almas HESHMATI, GLO Fellow and GLO Cluster Lead Africa, listening to Peter HEFELE who is introducing the Keynote Dinner Speaker: Ir Albert LAI
Keynote Dinner Speaker
  Ir Albert LAI
CEO of Carbon Care Asia
Hong Kong

RECENT GLO Discussion Papers on the issue (freely downloadable):
DP 266 Smog, Cognition and Real-World Decision Making – Download PDF
by Chen, Xi
DP 221 Gender and climate change: Do female parliamentarians make a difference? – Download PDF
by Mavisakalyan, Astghik & Tarverdi, Yashar
DP 86 Do Environmental Regulations Effect FDI decisions? The Pollution Haven Hypothesis Revisited – Download PDF
by Yoon, Haeyeon & Heshmati, Almas
DP 78 Managing the Impact of Climate Change on Migration: Evidence from Mexico – Download PDF
by Chort, Isabelle & de la Rupelle, Maëlys
DP 56 Happiness in the Air: How Does a Dirty Sky Affect Mental Health and Subjective Well-being? – Download PDF
by Zhang, Xin & Zhang, Xiaobo & Chen, Xi
DP 32 Smog in Our Brains: Gender Differences in the Impact of Exposure to Air Pollution on Cognitive Performance  – Download PDF
by Chen, Xi & Zhang, Xiaobo & Zhang, Xin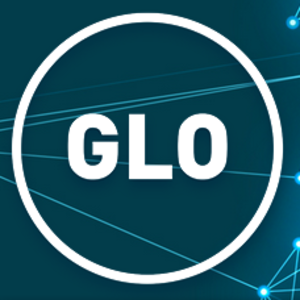 Ends;