CIER at Renmin University celebrates its 10th anniversary and debates the challenging employment prospective in the face of global trade tensions. GLO President Klaus F. Zimmermann, while visiting Renmin University in October, congratulates to the success of CIER and contributes to the exchange on the future of labor.
The China Institute for Employment Research (CIER) at Renmin University of China, now a globally well known and respected research institution, organizes regular influential meetings by academics, government experts and practitioners from business to judge the state of the Chinese labor market. CIER is directed by Professor Xiangquan Zeng, a former long-term Dean of the School of Labor and Human Resources of Renmin University and Fellow of the Global Labor Organization (GLO).
Due to the large changes of China and in the world, traditional data sources have often become meaningless and new indicators and their permanent evaluation have to be organized. It was an innovative initiative, when CIER presented in 2011 for the first time what is now called the CIER-Index, an indicator that measures the tightness of the Chinese labor market by relating the size of jobseekers to the demands of the hiring authorities using survey data from business. The index has established its value and is well used inside and outside China.
On 18 October 2018, the regular seasonal forecasting meeting at Renmin University has dealt with the employment consequences of the global tensions in international economic relations. Concerns have been expressed about the predicted moderation of economic growth and an expected decline in employment, which were detailed and confirmed by CIER analysis and all the experts present.
All invited speakers including Renmin Vice-President Liu Yuanchun, former Labor Minister of China Xiaojian Zhang and GLO President Klaus F. Zimmermann expressed in their keynote speeches strongly the importance  and significance CIER and its leader, Professor Xiangquan Zeng, had over the entire decade. Zimmermann has called Director Zeng a "man of vision and practice" during challenging times. All wished Zeng and CIER much success for the important work in the time to come.
| | |
| --- | --- |
| | Former Chinese Minister of Labor Xiaojian Zhang (middle) with GLO Fellow Xiangquan Zeng (left) & GLO President Klaus F. Zimmermann after a joint dinner. |
During the celebration & analysis meeting:
| | | |
| --- | --- | --- |
| GLO Fellows Xiangquan Zeng (right) and Shi Li of Beijing Normal University | CIER Director Xiangquan Zeng of Rinmin University during his talk presenting his analysis of the Chinese labor market. In front: Liu Yuanchun, Vice President of Renmin University | During the debate:  Liu Yuanchun, Xiangquan Zeng & Klaus F. Zimmermann |
| | | |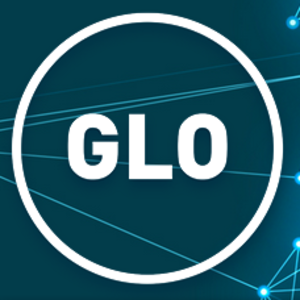 Ends;