The Experimental Economics Lab presented the International Scientific Conference on Economics in a Changing World.  The conference was jointly organized with the Adriatic Economic Association and supported by the Global Labor Organization (GLO) and the World Academy of Art and Science.
The organizational team of the event was lead by Dejan Kovac (Princeton University and GLO) and Boris Podobnik  (Zagreb University and GLO), who is also President of the Adriatic Economic Association (AEA).
Keynote speakers Joshua Angrist (MIT and GLO), Alan B. Krueger (Princeton University and GLO) and Henry Farber (Princeton University and GLO) together with a larger number of contributed papers were part of an impressive conference program that took place on August 27-28 2017 in Umag/Croatia in one of the best holiday resorts of the country.
Among the conference papers were contributions of GLO Managing Director Matloob Piracha (Kent University) and GLO President Klaus F. Zimmermann (UNU-MERIT; Maastricht University and Bonn University).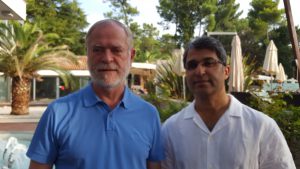 Matloob Piracha (right) and Klaus F. Zimmermann (left) in Umag/Croatia in the conference hotel.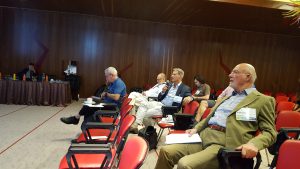 In the center is the prominent speaker group:  Angrist, Farber, Krueger
Dejan Kovac
(Princeton University and GLO)
The conference had excellent media coverage – all main national TVs, all main national and local news agencies + more than 50 web portals from Croatia, but also Bosnia, Serbia and Macedonia. The event  had also 8 billboards around Croatia.
Ends;