Titles and free access/links to GLO Discussion Papers

GLO Discussion Papers are research and policy papers of the GLO Network which are widely circulated to encourage discussion. Provided in cooperation with EconStor, a service of the ZBW – Leibniz Information Centre for Economics, GLO Discussion Papers are among others listed in RePEc (see IDEAS, EconPapers). Complete list of all GLO DPs downloadable for free.
GLO Discussion Paper of the Month: August

Drydakis, Nick, 2018. "School-age bullying, workplace bullying and job satisfaction: Experiences of LGB people in Britain," GLO Discussion Paper No. 237, Global Labor Organization (GLO). FREE Download PDF
Abstract: Using a data set that contains information on retrospective school-age bullying, as well as on workplace bullying in the respondents' present job, the outcomes of this study suggest that bullying, when it is experienced by sexual orientation minorities tends to persist over time. According to the estimations, it seems that school-age bullying of LGB people is associated with victims' lower educational level and occupational sorting into non-white-collar jobs, especially for gay/bisexual men. In addition, the outputs suggest that for both gay/bisexual men and lesbian/bisexual women, school-age bullying is positively associated with workplace bullying and negatively associated with job satisfaction. Additional results suggest a negative association between workplace bullying and job satisfaction. However, the outcomes show a positive association between the existence of an LGBT group in the workplace and job satisfaction.
Nick Drydakis (Anglia Ruskin University, University of Cambridge & GLO) is the Lead of the GLO Cluster "Gender, Gender Identity, Sexual Orientation and Labor Market Outcomes".
With GLO President Klaus F. Zimmermann, Nick Drydakis is editing a special issue of the International Journal of Manpower  on: "Sexual Orientation and the Labor Market". For Details. Submissions will be accepted until March 30, 2019.

GLO Discussion Papers of August 2018
242 Unintended Consequences of China's New Labor Contract Law on Unemployment and Welfare Loss of the Workers – Download PDF
by Akee, Randall & Zhao, Liqiu & Zhao, Zhong
241 The labour-augmented K+S model: a laboratory for the analysis of institutional and policy regimes – Download PDF
by Dosi, G. & Pereira, M. C. & Roventini, A. & Virgillito, M. E.
240 Workers' awareness context in Italian 4.0 factories – Download PDF
by Cirillo, Valeria & Rinaldini, Matteo & Staccioli, Jacopo & Virgillito, Maria Enrica
239 From Engineer to Taxi Driver? Language Proficiency and the Occupational Skills of Immigrants – Download PDF
by Imai, Susumu & Stacey, Derek & Warman, Casey
238 Returns to higher education subjects and tiers in China – Evidence from the China Family Panel Studies – Download PDF
by Kang, Lili & Peng, Fei & Zhu, Yu
237 School-age bullying, workplace bullying and job satisfaction: Experiences of LGB people in Britain – Download PDF
by Drydakis, Nick
236 When the market drives you crazy: Stock market returns and fatal car accidents – Download PDF
by Giulietti, Corrado & Tonin, Mirco & Vlassopoulos, Michael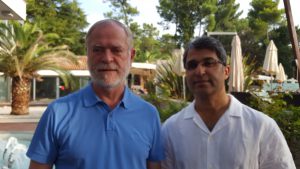 GLO DP Team
Senior Editors:
Matloob Piracha (University of Kent) & GLO; Klaus F. Zimmermann (UNU-MERIT, Maastricht University and Bonn University).
Managing Editor: Magdalena Ulceluse, University of Groningen. DP@glabor.org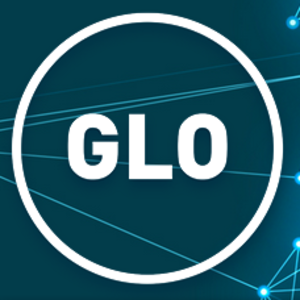 Ends;