On 8 February 2019, M Niaz Asadullah, Professor at the University of Malaya, Fellow of the Global Labor Organization (GLO) and GLO Lead for South-East Asia, gives the
GLO-MSUIIT Public Lecture on "Education 4.0: Technology, Teachers and Learners".
The event takes place on 8.00 am to 12:00 pm at the Amphitheatre, College of Education, Mindanao State University, Iligan Institute of Technology (MSUIIT), Philippines.

Abstract
This lecture provides an overview of the challenges that developing country education systems face to prepare youths for Industry 4.0. I start with a critical overview of the global "learning crisis" and summarize the evidence on automation risks. I then discuss how teachers are responding to these two challenges by adopting new technologies to re-design the learning space in order to impart 21st Century skills and future-proof the labor force. The discussion also highlights some of the factors that limit the potential positive impact of technology on learners in developing countries. I conclude by discussing the importance of system-wide reforms and early interventions to deliver New Economy skills and achieve the SDG 4 target of quality education for all.
EVENT FLYER FOR MORE INFORMATION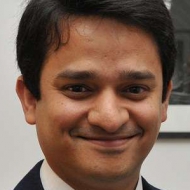 Ends;