A new paper published ONLINE FIRST freely accessible finds that commodity shocks lead to an increase in the number of births and the birth rate in Chile.
Baby commodity booms? The impact of commodity shocks on fertility decisions and outcomes
by Francisco Gallego & Jeanne Lafortune
Published ONLINE FIRST 2021: Journal of Population Economics
FREE READLINK: https://rdcu.be/cnd2y
GLO Fellow Francisco Gallego

Author Abstract: This paper uses international commodity prices and local natural resource endowments as a source of plausibly exogenous variation in local Chilean economic conditions to study how these shocks impact fertility behavior of families in a small, emerging open economy where non-marital fertility is common but parental obligations are not well enforced. We find that these commodity shocks lead to an increase in the number of births and the birth rate. We argue that these results are consistent with most women experiencing an income effect and a limited substitution effect from commodity booms. This is confirmed by looking at groups that would have experienced a larger income than substitution effect: higher-order births, births within marital relationships, and those by mothers who do not experience an increase in their employment probability respond more strongly to these commodity booms.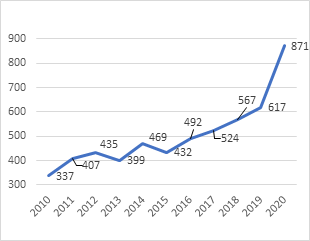 Journal of Population Economics
Access to the recently published Volume 34, Issue 3, July 2021.

LEAD ARTICLE OF ISSUE 3, 2021:
The safest time to fly: pandemic response in the era of Fox News
by Maxim Ananyev, Michael Poyker and Yuan Tian

OPEN ACCESS: Free Readlink – Download PDF
The Global Labor Organization (GLO) is an independent, non-partisan and non-governmental organization that functions as an international network and virtual platform to stimulate global research, debate and collaboration.
Ends;