Titles and free access/links to GLO Discussion Papers: January 2018
GLO Discussion Papers are research and policy papers of the GLO Network which are widely circulated to encourage discussion. Provided in cooperation with EconStor, a service of the ZBW – Leibniz Information Centre for Economics, GLO Discussion Papers are among others listed in RePEc (see IDEAS, EconPapers). Complete list of all GLO DPs downloadable for free.
175 Public Opinion and Immigration: Who Favors Employment Discrimination against Immigrants? – Download PDF
by Cooray, Arusha & Marfouk, Abdeslam & Nazir, Maliha
174 I'm Neither Racist nor Xenophobic, but: Dissecting European Attitudes towards a Ban on Muslims' Immigration – Download PDF
by Marfouk, Abdeslam
173 The Signal of Applying for a Job Under a Vacancy Referral Scheme – Download PDF
by Van Belle, Eva & Caers, Ralf & De Couck, Marijke & Di Stasio, Valentina & Baert, Stijn
172 Alternatives to Polynomial Trend-Corrected Differences-In-Differences Models – Download PDF
by Vandenberghe, Vincent
171 A fuzzy approach to measuring violence against women and its severity – Download PDF
by Bettio, Francesca & Ticci, Elisa & Betti, Gianni
170 A contribution to the theory of fertility and economic development – Download PDF
by Gori, Luca & Sodini, Mauro
169 Heterogeneous Effects of Credit Constraints on SMEs' Employment: Evidence from the Great Recession – Download PDF
by Cornille, David & Rycx, François & Tojerow, Ilan
168 What if supply-side policies are not enough? The perverse interaction of exibility and austerity – Download PDF
by Dosi, Giovanni & Pereira, Marcelo C. & Roventini, Andrea & Virgillito, Maria Enrica
167 The Inter-generational Fertility Effect of an Abortion Ban: Understanding the Role of Inherited Wealth and Preferences – Download PDF
by Gutierrezy, Federico H.
166 A Sharing Model of the Household: Explaining the Deaton-Paxson Paradox and Computing Household Indifference Scales – Download PDF
by Gutierrezy, Federico H.
165 If not now, when? The timing of childbirth and labour market outcomes – Download PDF
by Picchio, Matteo & Pigini, Claudia & Staffolani, Stefano & Verashchagina, Alina
164 Financial stress and Indigenous Australians – Download PDF
by Breunig, Robert & Hasan, Syed & Hunter, Boyd
163 Fertility and Population Policy – Download PDF
by Ouedraogo, Abdoulaye & Tosun, Mehmet S. & Yang, Jingjing
162 Returns to Education and Female Work Force Participation Nexus: Evidence from India – Download PDF
by Kanjilal-Bhaduri, Sanghamitra & Pastore, Francesco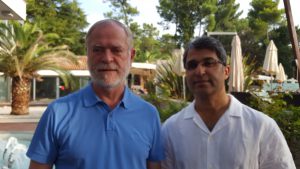 Successful GLO team:
GLO Managing Director Matloob Piracha (University of Kent, right) and GLO President Klaus F. Zimmermann (UNU-MERIT, Maastricht University and Bonn University, left).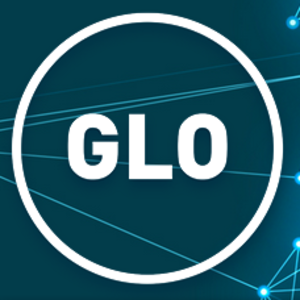 Ends;