The GLO Cluster Gender, Gender Identity, Sexual Orientation and Labor Market Outcomes headed by GLO Cluster Lead Nick Drydakis focuses on the state of being man or woman (gender), which is typically used with reference to masculinity vs femininity rather than sex, the internal and personal conception of oneself as man or woman (gender identity), and sexual preferences (sexual orientation) and their effects on wages, employment levels, occupational sorting, and workplace evaluations. What is seen as gender-appropriate can change over time, and gender assumptions are interpolated by cultural, historical and regional location.
GLO Cluster Lead Nick Drydakis
Among a number of activities (MORE), the GLO Cluster has prepared:
A Call for papers for a special issue of the International Journal of Manpower  on: "Sexual Orientation and the Labor Market". For Details.
A number of GLO Discussion Papers on "Gender-Based Violence".
Gender – based violence is a very serious but under-researched issue.
Researchers affiliated with the Global Labor Organization (GLO) have now provided a number of scientific papers to respond to this challenge. Read the following abstracts of those contributions. Download and read the affiliated work.
GLO DP 171: A fuzzy approach to measuring violence against women and its severity – Download PDF
by Bettio, Francesca & Ticci, Elisa & Betti, Gianni
We develop a scale of severity of violence against women based on fuzzy set theory. The scale can be used to derive fuzzy indexes of violence which account for the prevalence, frequency and severity of violence. Using the results of the survey conducted by the European Agency for Human Rights (FRA) we find strong congruence of ranking between the proposed scale and three widely used alternatives – the Conflict Tactic Scale, The Severity of Violence Against Women Scale and the Index of Spouse Abuse. Unlike existing alternatives, however, the scale that we propose is based on objective information rather than subjective assessment; it is parsimonious in terms of the amount of information that it requires; and it is less vulnerable to risks of cultural bias. As an example of the uses to which fuzzy measurement of violence can be put, we compute fuzzy indexes of intimate partner violence for European countries and find a clear, inverse correlation across countries with the degree of gender equality.
GLO DP 109: Male Education and Domestic Violence in Turkey: Evidence from a Natural Experiment – Download PDF
by Özer, Mustafa & Fidrmuc, Jan
We utilize a natural experiment, an education reform increasing compulsory schooling from five to eight years in Turkey, to obtain endogeneity-robust estimates of the effect of male education on the incidence of abusive and violent behaviour against women. We find that husband`s education lowers the probability of suffering physical, emotional and economic violence. The only aspect of violence not affected by spouse`s education is sexual violence. Schooling also lowers the likelihood that the marriage was arranged against the woman`s will, and makes men less inclined to engage in socially unacceptable behaviours such as drinking, gambling, and drug abuse. We also find that women whose mothers or whose husbands' mothers experienced domestic violence are more likely to suffer violence themselves.
GLO DP 107: Attitudes towards intimate partner violence against women in Latin America – Download PDF
by Bucheli, Marisa & Rossi, Máximo
In this paper we analyze the factors that explain attitudes towards intimate partner violence against women (IPVAW) in 23 countries in Latin America and the Caribbean (LAC). Analyses of IPVAW in LAC are relatively scarce although there is growing concern about this problem in the region. We aim to assess the effect of individual and country characteristics using data from common sources for all countries. This work contributes to the sparse literature dealing with methods that attempt to assess the effect of macro variables. We perform a two-step procedure. We first estimate a logit model at the individual level, we calculate a measure of relative approval of IPVAW at country level and we use this measure as a dependent variable to estimate the effect of macro variables. Our study finds that most LAC patterns at individual level are similar to the international ones: approval of IPVAW is higher among women, people in rural areas, people in a disadvantaged socio-economic situation and individuals with some particular cultural characteristics. Unlikely international evidence, attitudes do not differ between ages. Our findings at country level show that approval of IPVAW increases with poverty, fertility rate and equal gender outcomes. It decreases with internet access and, with a lesser degree of robustness, with the time elapsed since the enactment of women's suffrage. The most novel contribution of our work is the study of the variables at country level.
GLO DP 96 Stigma of Sexual Violence and Womens Decision to Work – Download PDF
by Chakraborty, Tanika & Mukherjee, Anirban & Rachapalli,Swapnika Reddy &Saha, Sarani
Our study is motivated by two disturbing evidences concerning women in India. On one hand, crime against women is on the rise while on the other, women's labor force participation rate (WLFPR) has been declining over the last three decades. We estimate the extent to which the decline in WLFPR can be assigned to increasing instances of crime against women. We argue that an increase in crime against women, increases the non-pecuniary costs of traveling to work, particularly in a traditional society marked by stigma against victims of sexual crimes. Our findings suggest that women are less likely to work away from home in regions where the perceived threat of sexual harassment against girls is higher. The estimate is robust to various sensitivity checks. Moreover, the deterrence effect of crime responds to the opportunity cost of work on one hand and the stigma cost of sexual crimes on the other.
GLO Discussion Papers
GLO Discussion Papers are research and policy papers of the GLO Network which are widely circulated to encourage discussion. Provided in cooperation with EconStor, a service of the ZBW – Leibniz Information Centre for Economics, GLO Discussion Papers are among others listed in RePEc (see IDEAS, EconPapers).
Complete list of all GLO DPs downloadable for free.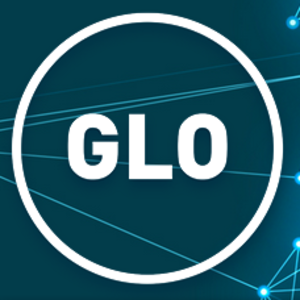 Ends;