A new GLO Discussion Paper identifies a link between mood and hiring decisions. Substantial experimental evidence suggests that discrimination based on sexual orientation and gender exists also in online labor markets.
GLO Discussion Paper No. 956, 2021
Hiring Discrimination in Labor Markets. An Experimental Study of Mood Regulation – Download PDF
by Mourelatos, Evangelos
GLO Fellow Evangelos Mourelatos
Author Abstract: We explore whether there is a link between mood and hiring decisions. This research examines how positive mood affects the discrimination faced my homosexual job candidates compared to heterosexuals. Our experimental design allows us to track the complete hiring process and monitor employers' behavior within and without our treatment context, in both online and offline labor market settings. Constructing pairs of curriculum vitae, distinguished, in each case, only by the sexual orientation or the gender of the applicants, led to the observation that females and gay men faced a significantly lower chance of getting hired regardless the labor market context. We also find that female employers propose higher levels of discrimination only for the case of female applicants. Our positive mood manipulation led to a depletion of discrimination levels, with the effects being more robust in the online labor context. Thus, there is substantial experimental evidence to suggest that discrimination based on sexual orientation and gender does exist also in online labor markets. Contributions to the hiring discrimination, mood research, and gig-economy literature are discussed.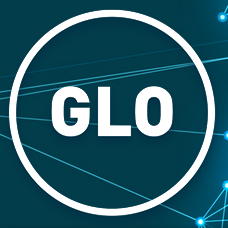 GLO Discussion Papers are research and policy papers of the GLO Network which are widely circulated to encourage discussion. Provided in cooperation with EconStor, a service of the ZBW – Leibniz Information Centre for Economics, GLO Discussion Papers are among others listed in RePEc (see IDEAS, EconPapers). Complete list of all GLO DPs – downloadable for free.
The Global Labor Organization (GLO) is an independent, non-partisan and non-governmental organization that functions as an international network and virtual platform to stimulate global research, debate and collaboration.
Ends;