A new GLO Discussion Paper models the choice of being an entrepreneurial or a managerial firm.
GLO Discussion Paper No. 1025, 2022
Management centrality in sequential bargaining: Implications for strategic delegation, welfare, and stakeholder conflict – Download PDF
by Buccella, Domenico & Meccheri, Nicola
GLO Fellow Nicola Meccheri
Author Abstract: This paper investigates the issue of strategic delegation by considering the role of management centrality in contracting with different stakeholders. Specifically, a sequential negotiation unionized duopoly model is analysed, in which the management relative bargaining power visà-vis shareholders and vis-à-vis unions can differ. In such a framework, differences in the relative bargaining power among involved stakeholders play a key role in determining the endogenous choice by firms' owners to delegate strategic decisions to the management, or, in other words, the choice of being an entrepreneurial or a managerial firm. Moreover, the distribution of stakeholders' relative bargaining power affects firms' profitability and overall welfare, also leading to novel results with regard to the received literature. In particular, to minimize potential conflict of interests between firms' owners and the overall society, regulation directed to soften the managers' bargaining strength vis-à-vis shareholders must be designed and implemented.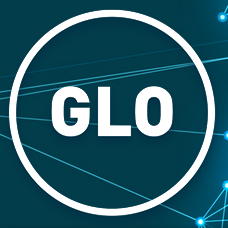 GLO Discussion Papers are research and policy papers of the GLO Network which are widely circulated to encourage discussion. Provided in cooperation with EconStor, a service of the ZBW – Leibniz Information Centre for Economics, GLO Discussion Papers are among others listed in RePEc (see IDEAS, EconPapers). Complete list of all GLO DPs – downloadable for free.
The Global Labor Organization (GLO) is an independent, non-partisan and non-governmental organization that functions as an international network and virtual platform to stimulate global research, debate and collaboration.
Ends;