Wherever you work, pick your gig: join WageIndicator's gig webinar on migration and telemigration on September 24.

GLO and WageIndicator Foundation are partner organizations.
Due to the digital revolution and the COVID-19 pandemic, labor mobility has increased significantly. Migrants use platforms to get a job locally, while telemigrants use platforms to perform remote work.
WageIndicator's third event on the gig economy focuses on the experiences of these migrants and telemigrants.
Why do they choose this type of work?
And what challenges do they face?
Listen to the stories of researchers and platform representatives by joining the event on Friday 24 September!
Learn more and register at
https://wageindicator.org/Wageindicatorfoundation/events/gig-migration-24-september-2021.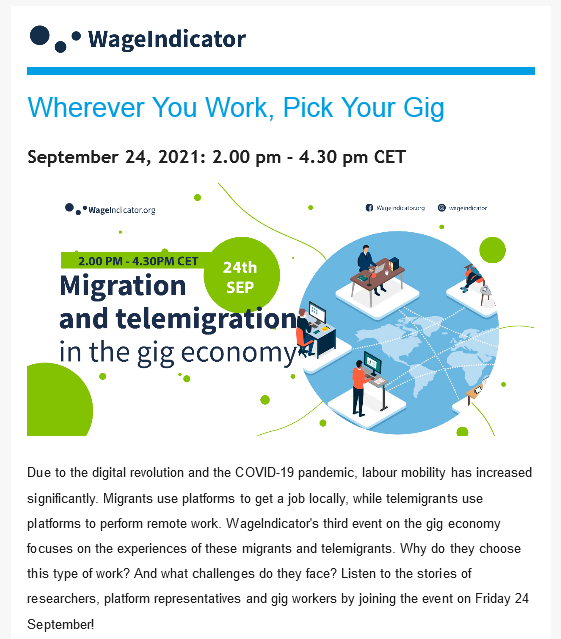 Ends;