You may wish to publish a book in "Population Economics". The editors of the Journal of Population Economics support the "Population Economics" book series of Springer.
See for more details on the book series. And study the flyer below.
The GLO network is also supporting this product, which may carry some of the research and policy output of its groups and clusters in the future.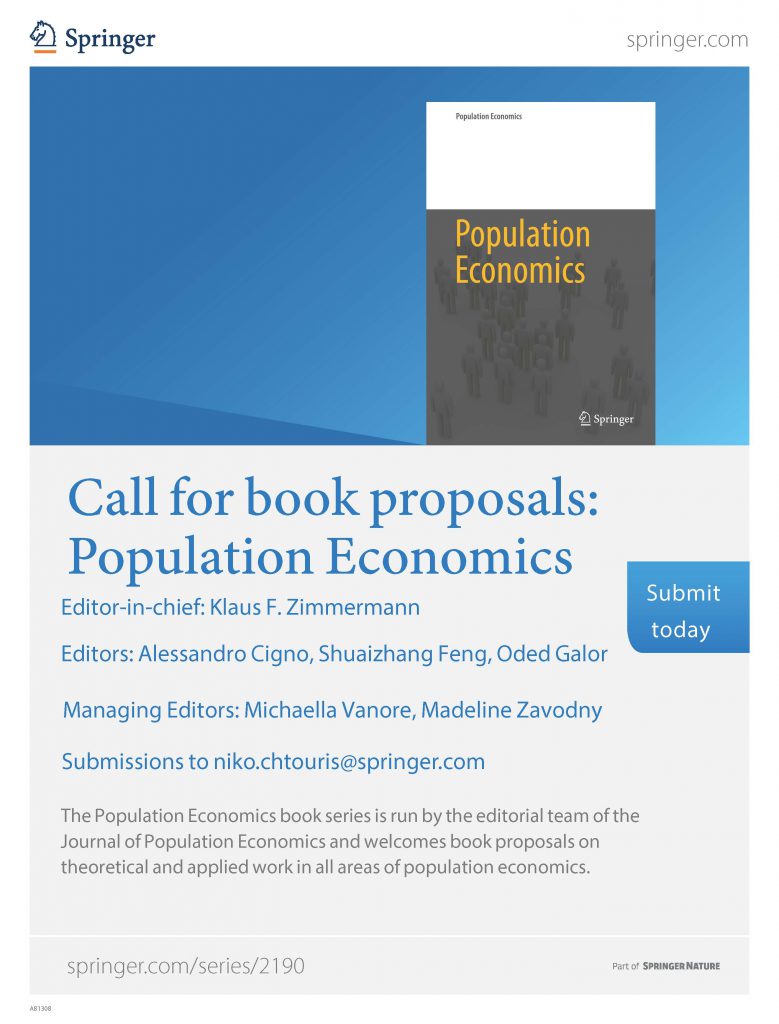 Ends;