A new GLO Discussion Paper evaluates research to find that LGBT inclusion and positive economic outcomes mutually reinforced each other.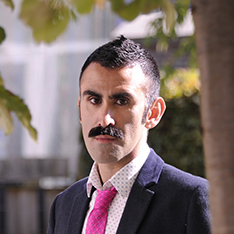 GLO Discussion Paper No. 980, 2021
The Economics of Being LGBT. A Review: 2015-2020 – Download PDF
by Drydakis, Nick
GLO Fellow Nick Drydakis
Author Abstract: This paper reviews studies on LGBT workplace outcomes published between 2015 and 2020. In terms of earnings differences, in the US, Canada, Europe, and Australia, gay men were found to experience earnings penalties of 7% in comparison to heterosexual men, bisexual men experienced earnings penalties of 9% in comparison to heterosexual men, and bisexual women faced earnings penalties of 5% in comparison to heterosexual women. In the same regions, lesbian women experienced an earnings premium of 7% in comparison to heterosexual women. Trans women, in the US and Europe, faced earnings penalties ranging from 4% to 20%. In terms of job satisfaction, in the US, Canada, and Europe, gay men, and lesbian women experienced 15% and 12%, respectively lower job satisfaction than their heterosexual counterparts. Additionally, bullying against sexual minorities has persisted. In the UK, sexual minorities who experienced frequent school-age bullying faced a 32% chance of experiencing frequent workplace bullying. In relation to job exclusions, in OECD countries, gay men and lesbian women were found to experience 39% and 32%, respectively lower access to occupations than comparable heterosexual men and women. For trans men and women in Europe, comparable patterns are in evidence. Given these patterns, it is not of surprise that LGBT people in the US and the UK experience higher poverty rates than heterosexual and cis people. However, in these two regions, anti-discrimination laws and positive actions in the workplace helped reduce the earnings penalties for gay men, enhance trans people's self-esteem, spur innovation and firms' performance, and boost marketing capability, corporate profiles, and customer satisfaction. The evidence indicated that LGBT inclusion and positive economic outcomes mutually reinforced each other.

Featured image: Steve-Johnson-Unsplash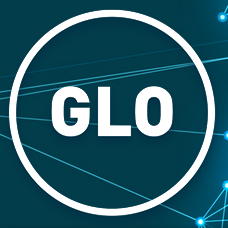 GLO Discussion Papers are research and policy papers of the GLO Network which are widely circulated to encourage discussion. Provided in cooperation with EconStor, a service of the ZBW – Leibniz Information Centre for Economics, GLO Discussion Papers are among others listed in RePEc (see IDEAS, EconPapers). Complete list of all GLO DPs – downloadable for free.
The Global Labor Organization (GLO) is an independent, non-partisan and non-governmental organization that functions as an international network and virtual platform to stimulate global research, debate and collaboration.
Ends;