A new paper published in the Journal of Population Economics finds that employment discrimination in the US increased after the 2016 Presidential elections, but predominantly occurred in occupations involving interaction with customers.
The Global Labor Organization (GLO) is an independent, non-partisan and non-governmental organization that functions as an international network and virtual platform to stimulate global research, debate and collaboration.

The effect of the 2016 United States presidential election on employment discrimination

by GLO Fellows Marina Mileo Gorzig & Deborah Rho
Published ONLINE FIRST 2021: Journal of Population Economics FREE READ LINK.
Author Abstract: We examine whether employment discrimination increased after the 2016 presidential election in the United States. We submitted fictitious applications to publicly advertised positions using resumes that are manipulated on perceived race and ethnicity (Somali American, African American, and white American). Prior to the 2016 election, employers contacted Somali American applicants slightly less than white applicants but more than African American applicants. After the election, the difference between white and Somali American applicants increased by 8 percentage points. The increased discrimination predominantly occurred in occupations involving interaction with customers. We continued data collection from July 2017 to March 2018 to test for seasonality in discrimination; there was no substantial increase in discrimination after the 2017 local election.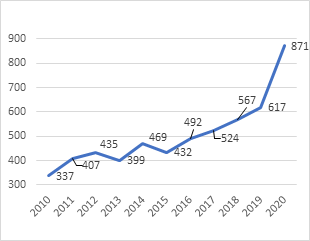 Journal of Population Economics
Access to the recently published Volume 34, Issue 2, April 2021.
Workshop presentation of key articles with full video.

LEAD ARTICLE OF ISSUE 2, 2021:
Measuring gender attitudes using list experiments
by M. Niaz Asadullah, Elisabetta De Cao, Fathema Zhura Khatoon, and Zahra Siddique
OPEN ACCESS: Free Readlink – Download PDF
Ends;