The 36th EBES Conference in Istanbul took place July 1-3, 2021 in Hybrid Mode. Highlights of the first day included a session of journal editors on journal publishing and the presentation of the EBES Fellow Award to Barry Eichengreen who delivered his Fellow Speech on "Financial Regulation for the Platform Economy". The sessions were chaired by EBES & GLO President Klaus F. Zimmermann. GLO and EBES are collaborating organizations.
EBES Website – Conference Page – Conference Program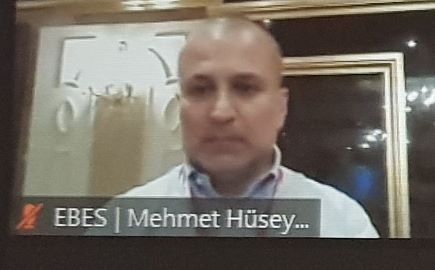 Just announced IF Impact Factors for 2020 by Clarivate Web of Science:
Journal of Population Economics: 2.813
Finance Research Letters: 5.596
Journal of International Financial Markets Institutions and Money: 4.211
Emerging Markets Review: 4.073
Eurasian Business Review: 3.500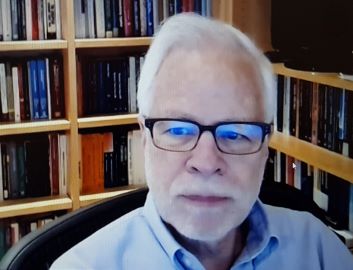 EBES Fellow Speech: "Financial Regulation for the Platform Economy"

Barry Eichengreen is the George C. Pardee and Helen N. Pardee Professor of Economics and Professor of Political Science at the University of California, Berkeley, where he has taught since 1987. He is a Research Associate of the National Bureau of Economic Research (NBER) and Research Fellow of the Centre for Economic Policy Research (CEPR). He worked as Senior Policy Advisor at the IMF. He is a regular monthly columnist for Project Syndicate. He has held Guggenheim and Fulbright Fellowships and has been a fellow of the Center for Advanced Study in the Behavioral Sciences (Palo Alto) and the Institute for Advanced Study (Berlin).
His larger number of books include recently
• In Defense of Public Debt (with Asmaa El-Ganainy, Rui Esteves and Kris Mitchener), Oxford University Press, 2021
• How to Achieve Inclusive Growth (edited with Valerie Serra, Asmaa El-Ganainy and Martin Schindler), Oxford University Press, 2021
• The Populist Temptation: Economic Grievance and Political Reaction in the Modern Era (2018),
• How Global Currencies Work: Past, Present, and Future, with Livia Chitu and Arnaud Mehl, (2017)
• The Korean Economy: From a Miraculous Past to a Sustainable Future (Harvard East Asian Monographs) with Wonhyuk Lim, Yung Chul Park and Dwight H. Perkins, (2015)
• Renminbi Internationalization: Achievements, Prospects, and Challenges, co-edited with Masahiro Kawai, (2015)
• Hall of Mirrors: The Great Depression, The Great Recession, and the Uses-and Misuses-of History, (2015)
He was awarded the Economic History Association's Jonathan R.T. Hughes Prize for Excellence in Teaching in 2002 and the University of California at Berkeley Social Science Division's Distinguished Teaching Award in 2004. He is also the recipient of a doctor honoris causa from the American University in Paris. He is ranked as one of the top economists by IDEAS: 6th (number of works), 22 (average rank score) etc. •His research interests are: exchange rates and capital flows; the gold standard and the Great Depression; the European economy; European integration; the impact of China on the international economic and financial system; IMF policy. His research was published in top journals such as Journal of Economic Perspectives, American Economic Review, Economic Journal, Journal of Economic Dynamics and Control,Economic Policy, and Journal of International Economics.
Ends;