GLO supported development conference in Kuala Lumpur, Malaysia. 30th EBES conference; January 8-10, 2020 . Call for Contributions with Deadline October 31, 2019. EBES is the Eurasia Business and Economics Society, further information.
December; 7-8: Beijing, China. Renmin University of China. Second Renmin University – GLO conference. Special call forthcoming soon.
December; 5-6: Colombo, Sri Lanka. 6th International Conference on Poverty and Sustainable Development 2019 (ICPSD 2019). GLO is the strategic partner, M. Niaz Asadullah the keynote speaker. MORE INFORMATION. Abstract Submission Deadline September 10!
November; 21-22: Milan, Italy. "New Economic & Statistical Perspectives on Urban and Territorial Themes (NESPUTT)". MORE DETAILS.
November, 11-13: Sydney/Australia: Inaugural Workshop on "Health, Inequality and Behavior". Conference Chair: Kompal Sinha. Call for abstracts, deadline: August 16. The Department of Economics at Macquarie University in collaboration with the Macquarie University Centre for Health Economy (MUCHE) and GLO are organizing this international conference. CONFERENCE WEBSITE. With Klaus F. Zimmermann among the keynote speakers.
October; 10-12: Lisbon, Portugal. 29th EBES conference. Abstract submission by August 8.
October; 10-11: Geneva/Switzerland. Graduate Institute. Conference on Policy Research on Youth Transitions. Chair: GLO Policy Director Azita Berar Awad. Special call forthcoming soon.
October; 4-7: Granada/Spain.17th International Society for Quality-of-Life Studies (ISQOLS) Annual Conference. Joint GLO/EHERO Session chaired by Milena Nikolova.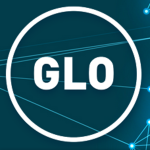 Ends;