The new GLO Discussion Paper finds that the number of children is significantly related to shorter commuting times for female workers in all countries, with no associations found for their male counterparts.
GLO Discussion Paper No. 1307, 2023
Commuting in dual-earner households: International Gender Differences with Time Use Surveys – Download PDF
by Echeverría, Lucía & Gimenez-Nadal, J. Ignacio & Molina, José Alberto
GLO Fellows Lucia Echeverria, José Ignacio Gimenez-Nadal & José Alberto Molina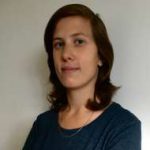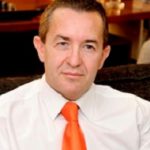 Author Abstract: Prior literature analyzing gender differences in commuting has reported that men commute longer distance/time than do women, and one explanation for this gender gap is based on household responsibilities falling on women. But most of the literature examining gender differences in commuting has not considered the interdependence that exists between the members of couples. We analyze gender differences in commuting time for a sample of dual-earner couples living in Spain, Italy, South Korea, and the United Kingdom, taking into account the inter-relatedness of decisions within couples. We estimate Ordinary Least Squares equations for men and women on commuting time and mode of transport (private, public, and active transport) including own characteristics as well as spouse attributes and commuting choices. Results indicate that the number of children is significantly related to shorter commuting times for female workers in all countries, with no associations found for their male counterparts. In addition, having children is associated with changes in the commuting mode choice of women in Italy, Korea and the UK, but no associations are found for men. Our evidence indicates that, while the presence of children is related to commuting behavior of women, it is not the case for men. Furthermore, we find that couples' decisions on commuting are complementary, which may shed light on their relationship that should be addressed by theoretical models.

Featured image: dainis-graveris-unsplash
Journal of Population Economics (JOPE)
JOPE has CiteScore 9.2 (2022, LINK) & Impact Factor 6.1 (2022); 524 K Downloads (2022)

JUST PUBLISHED
Vol. 36, Issue 3, July 2023: 26 articles on: Aspirations and preferences; Environment, Weather, Climate; Family; Fertility; Historical demography; Ageing, pensions, social security; Migration
ONLINE FIRST: 26 articles forthcoming in Volume 36, Issue 4, 2023.

CALL FOR PAPERS
JOPE invites paper submissions for the following collections:
– Abortions
– Covid-19 and diseases
– Lifecycle fertility models
– Sexual and domestic violence
– Sexuality including LGBT issues
– Statistics & measurement of population economics
For more details and for examples of already published papers in these collections see:
https://glabor.org/collections-journal-of-population-economics-invites-paper-submissions-in-six-research-areas/
https://link.springer.com/journal/148/collections
JOPE Collections are a set of published papers on issues of significant relevance for the journal. Authors are continuously invited to submit their related work for evaluation stating their specific interest to contribute in the submission cover letter. JOPE Editors will treat those submissions with particular interest and speedy handling. Articles will be immediately published after final acceptance.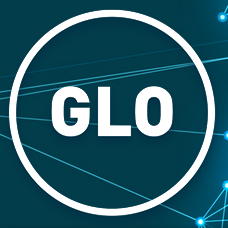 GLO Discussion Papers are research and policy papers of the GLO Network which are widely circulated to encourage discussion. Provided in cooperation with EconStor, a service of the ZBW – Leibniz Information Centre for Economics, GLO Discussion Papers are among others listed in RePEc (see IDEAS, EconPapers). Complete list of all GLO DPs – downloadable for free.
The Global Labor Organization (GLO) is an independent, non-partisan and non-governmental organization that functions as an international network and virtual platform to stimulate global research, debate and collaboration.
Ends;