The new GLO Discussion Paper finds that income level, urbanization, natural resources dependency, renewables energy consumption, trade openness, and corruption level all matter.
GLO Discussion Paper No. 1318, 2023
Convergence in total greenhouse gas emissions worldwide – Download PDF
by Belloc, Ignacio & Molina, José Alberto
GLO Fellows Ignacio Belloc & José Alberto Molina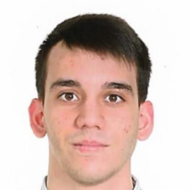 Author Abstract: This paper examines convergence patterns in total greenhouse gas emissions across 114 countries from 1990 to 2019. Prior research has largely focused on one representative greenhouse gas, carbon dioxide emissions, but our goal is to broaden the study. We use the club convergence test to contrast the null hypothesis of convergence for a pool of data and identify subgroups of convergence. The results reveal different clubs according to the air pollutant considered, indicating the importance of considering a range of air pollutants in convergence analyses. We also explore the main determinants of the observed convergence patterns and estimate various ordinal models. We find that income level, urbanization, natural resources dependency, renewables energy consumption, trade openness, and corruption level all contribute to explain these different patterns. Our determinant analyses especially note the importance of institutional quality. The results are important in reformulating current environmental policies, which are mostly based on the hypothesis of overall convergence, according to the different convergence clubs detected.

Featured image: Ella-Ivanescu-on-Unsplash
Journal of Population Economics (JOPE)
JOPE (2022): CiteScore 9.2 (LINK) & Impact Factor 6.1; 524 K Downloads

JUST PUBLISHED
ONLINE FIRST: 32 articles forthcoming in Volume 36, Issue 4, 2023. Covered issues: Historical demography; fertility and marriage; migration and refugee issues; health, vaccinations, risky behaviors; education; retirement; gender issues and preferences

CALL FOR PAPERS
JOPE invites paper submissions for the following collections:
– Abortions
– Covid-19 and diseases
– Lifecycle fertility models
– Sexual and domestic violence
– Sexuality including LGBT issues
– Statistics & measurement of population economics
For more details and for examples of already published papers in these collections see:
https://glabor.org/collections-journal-of-population-economics-invites-paper-submissions-in-six-research-areas/
https://link.springer.com/journal/148/collections
JOPE Collections are a set of published papers on issues of significant relevance for the journal. Authors are continuously invited to submit their related work for evaluation stating their specific interest to contribute in the submission cover letter. JOPE Editors will treat those submissions with particular interest and speedy handling. Articles will be immediately published after final acceptance.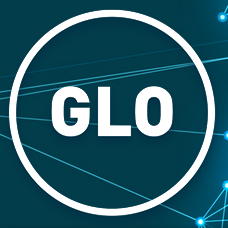 GLO Discussion Papers are research and policy papers of the GLO Network which are widely circulated to encourage discussion. Provided in cooperation with EconStor, a service of the ZBW – Leibniz Information Centre for Economics, GLO Discussion Papers are among others listed in RePEc (see IDEAS, EconPapers). Complete list of all GLO DPs – downloadable for free.
The Global Labor Organization (GLO) is an independent, non-partisan and non-governmental organization that functions as an international network and virtual platform to stimulate global research, debate and collaboration.
Ends;