The new GLO Discussion Paper confirms a strong and positive relationship between Machiavellianism and occupying a managerial position.
GLO Discussion Paper No. 1317, 2023
Are Managers More Machiavellian Than Other Employees? – Download PDF
by Baktash, Mehrzad B. & Jirjahn, Uwe
GLO Affiliate Mehrzad B. Baktash & GLO Fellow Uwe Jirjahn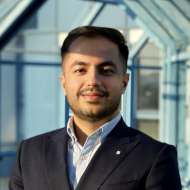 Author Abstract: Concerns about corporate scandals and abusive leadership suggest that individuals with an opportunistic and manipulative personality take advantage of incomplete incentive and control systems to get their way into managerial positions. Against this background, we examine whether there is an association between Machiavellianism and occupying a managerial position. We suggest how to incorporate the psychological concept of Machiavellianism into agency theory and hypothesize that individuals scoring high on Machiavellianism are more likely to attain and keep a managerial position. Using a large and representative panel dataset from Germany, our empirical analysis confirms a strong and positive relationship between Machiavellianism and occupying a managerial position. This result holds in various robustness checks and in instrumental variable estimations accounting for possible endogeneity. Furthermore, our analysis provides evidence that the relationship is monotone; i.e., those with the highest scores of Machiavellianism are most likely to be managers. It also suggests that the direction of influence runs from Machiavellianism to occupational status and not vice versa.
Journal of Population Economics (JOPE)
JOPE (2022): CiteScore 9.2 (LINK) & Impact Factor 6.1; 524 K Downloads

JUST PUBLISHED
ONLINE FIRST: 32 articles forthcoming in Volume 36, Issue 4, 2023. Covered issues: Historical demography; fertility and marriage; migration and refugee issues; health, vaccinations, risky behaviors; education; retirement; gender issues and preferences

CALL FOR PAPERS
JOPE invites paper submissions for the following collections:
– Abortions
– Covid-19 and diseases
– Lifecycle fertility models
– Sexual and domestic violence
– Sexuality including LGBT issues
– Statistics & measurement of population economics
For more details and for examples of already published papers in these collections see:
https://glabor.org/collections-journal-of-population-economics-invites-paper-submissions-in-six-research-areas/
https://link.springer.com/journal/148/collections
JOPE Collections are a set of published papers on issues of significant relevance for the journal. Authors are continuously invited to submit their related work for evaluation stating their specific interest to contribute in the submission cover letter. JOPE Editors will treat those submissions with particular interest and speedy handling. Articles will be immediately published after final acceptance.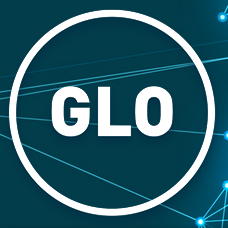 GLO Discussion Papers are research and policy papers of the GLO Network which are widely circulated to encourage discussion. Provided in cooperation with EconStor, a service of the ZBW – Leibniz Information Centre for Economics, GLO Discussion Papers are among others listed in RePEc (see IDEAS, EconPapers). Complete list of all GLO DPs – downloadable for free.
The Global Labor Organization (GLO) is an independent, non-partisan and non-governmental organization that functions as an international network and virtual platform to stimulate global research, debate and collaboration.
Ends;