A new GLO Discussion paper identifies and reviews six main themes covered in the emerging literature: entrepreneurial process, resilience and opportunity, entrepreneurial finance, policy responses to the Covid-19 crisis, gender, and well-being.
GLO Discussion Paper No. 1287, 2023
Covid-19 and Entrepreneurship – Download PDF
by Sorgner, Alina
Author Abstract: This chapter presents the results of a systematic review of literature (SLR) on impacts of Covid-19 on entrepreneurship published in the first three years since the outbreak of the Covid-19 pandemic, covering the period between January 2020 and January 2023. Main developments in the literature over time, space and themes are identified. The literature body has been growing constantly over time, with most studies included in this SLR published in 2022 that remained unconsidered in previous SLRs. In terms of spatial distribution of published research, a significant number of studies focus on North American and European countries, while low-income countries and countries in Latin American, Sub-Saharan and South Asian regions are underrepresented. Six main themes (and multiple sub-themes) were identified in the literature: entrepreneurial process, resilience and opportunity, entrepreneurial finance, policy responses to the Covid-19 crisis, gender, and well-being. Research on the impact the pandemic has had on entrepreneurial process, sources of financing, resilience of start-up firms, and opportunities emerging from the crisis has been dominating the literature since the early days of the pandemic and has been growing since then. Emerging themes include policy responses to the Covid-19 crisis and their (unintended) consequences for entrepreneurship, as well as differential impact of Covid-19 on female and male entrepreneurs. Studies on well-being of entrepreneurs, including their physical and mental health, represent a relatively low share of the literature on Covid-19 and entrepreneurship. Implications of the results for entrepreneurship research and practice are discussed.

Featured image: Adli-Wahid-on-Unsplash
Journal of Population Economics (JOPE)
JOPE has CiteScore 9.2 (2022, LINK) & Impact Factor 6.1 (2022)

JUST PUBLISHED
Vol. 36, Issue 3, July 2023: 26 articles on: Aspirations and preferences; Environment, Weather, Climate; Family; Fertility; Historical demography; Ageing, pensions, social security; Migration
https://link.springer.com/journal/148/volumes-and-issues/36-3

CALL FOR PAPERS
JOPE invites paper submissions for the following collections:
– Abortions
– Covid-19 and diseases
– Lifecycle fertility models
– Sexual and domestic violence
– Sexuality including LGBT issues
– Statistics & measurement of population economics
For more details and for examples of already published papers in these collections see:
https://glabor.org/collections-journal-of-population-economics-invites-paper-submissions-in-six-research-areas/
https://link.springer.com/journal/148/collections
JOPE Collections are a set of published papers on issues of significant relevance for the journal. Authors are continuously invited to submit their related work for evaluation stating their specific interest to contribute in the submission cover letter. JOPE Editors will treat those submissions with particular interest and speedy handling. Articles will be immediately published after final acceptance.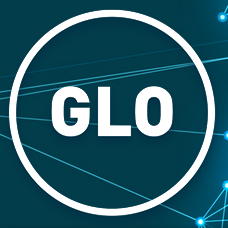 GLO Discussion Papers are research and policy papers of the GLO Network which are widely circulated to encourage discussion. Provided in cooperation with EconStor, a service of the ZBW – Leibniz Information Centre for Economics, GLO Discussion Papers are among others listed in RePEc (see IDEAS, EconPapers). Complete list of all GLO DPs – downloadable for free.
The Global Labor Organization (GLO) is an independent, non-partisan and non-governmental organization that functions as an international network and virtual platform to stimulate global research, debate and collaboration.
Ends;