The new GLO Discussion Paper finds among German couples a positive association between performance pay and the probability of separation or divorce only for for wives. 
GLO Discussion Paper No. 1305, 2023
Does Performance Pay Increase the Risk of Marital Instability? – Download PDF
by Baktash, Mehrzad B. & Heywood, John S. & Jirjahn, Uwe
GLO Affiliate Mehrzad B. Baktash & GLO Fellows John Heywood & Uwe Jirjahn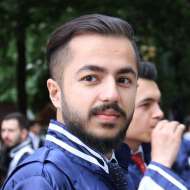 Author Abstract: This paper uses German survey data on married couples to examine the association of performance pay at work and subsequent separation or divorce. Despite extensive controls, performance pay remains associated with an increased probability of separation or divorce. Yet, the results are entirely gender specific. When husbands earn performance pay, no association with marital instability is found. When wives earn performance pay, the association is large and robust. This pattern persists across a variety of modeling choices and attempts to account for endogeneity. We argue that the pattern fits theoretical expectations and discuss the implications.

Featured image: Jason-Leung-on-unsplash
Journal of Population Economics (JOPE)
JOPE has CiteScore 9.2 (2022, LINK) & Impact Factor 6.1 (2022); 524 K Downloads (2022)

JUST PUBLISHED
Vol. 36, Issue 3, July 2023: 26 articles on: Aspirations and preferences; Environment, Weather, Climate; Family; Fertility; Historical demography; Ageing, pensions, social security; Migration
ONLINE FIRST: 26 articles forthcoming in Volume 36, Issue 4, 2023.

CALL FOR PAPERS
JOPE invites paper submissions for the following collections:
– Abortions
– Covid-19 and diseases
– Lifecycle fertility models
– Sexual and domestic violence
– Sexuality including LGBT issues
– Statistics & measurement of population economics
For more details and for examples of already published papers in these collections see:
https://glabor.org/collections-journal-of-population-economics-invites-paper-submissions-in-six-research-areas/
https://link.springer.com/journal/148/collections
JOPE Collections are a set of published papers on issues of significant relevance for the journal. Authors are continuously invited to submit their related work for evaluation stating their specific interest to contribute in the submission cover letter. JOPE Editors will treat those submissions with particular interest and speedy handling. Articles will be immediately published after final acceptance.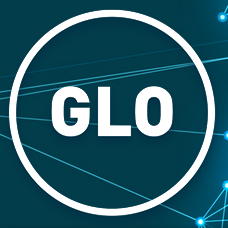 GLO Discussion Papers are research and policy papers of the GLO Network which are widely circulated to encourage discussion. Provided in cooperation with EconStor, a service of the ZBW – Leibniz Information Centre for Economics, GLO Discussion Papers are among others listed in RePEc (see IDEAS, EconPapers). Complete list of all GLO DPs – downloadable for free.
The Global Labor Organization (GLO) is an independent, non-partisan and non-governmental organization that functions as an international network and virtual platform to stimulate global research, debate and collaboration.
Ends;