41st EBES Conference – Berlin takes place on October 12th, 13th, 14th, 2022 in Berlin, Germany jointly organized with the Global Labor Organization (GLO) and in collaboration with the FOM University of Applied Sciences.
For the full program see EBES 41 Conference Program
Selected sessions recorded see below (Video).
DAY 1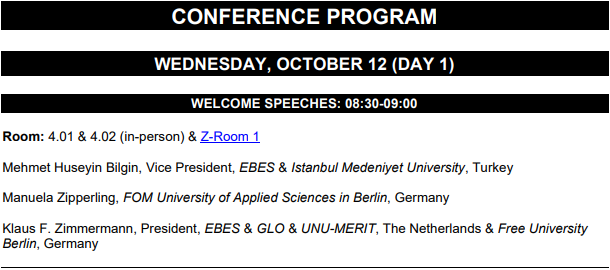 ***
Video of keynote speech Shyamal Chowdhury
The presentation was based on Shyamal Chowdhury, Matthias Sutter & Klaus F. Zimmermann (2022), "Economic Preferences across Generations and Family Clusters: A Large-scale Experiment in a Developing Country". Journal of Political Economy, September 2022 (vol. 130, no. 9, pp. 2361-2410).
Final and free (open access) published JPE Version. (With main text, online Appendix, and data access.) Seminar Presentation Slides.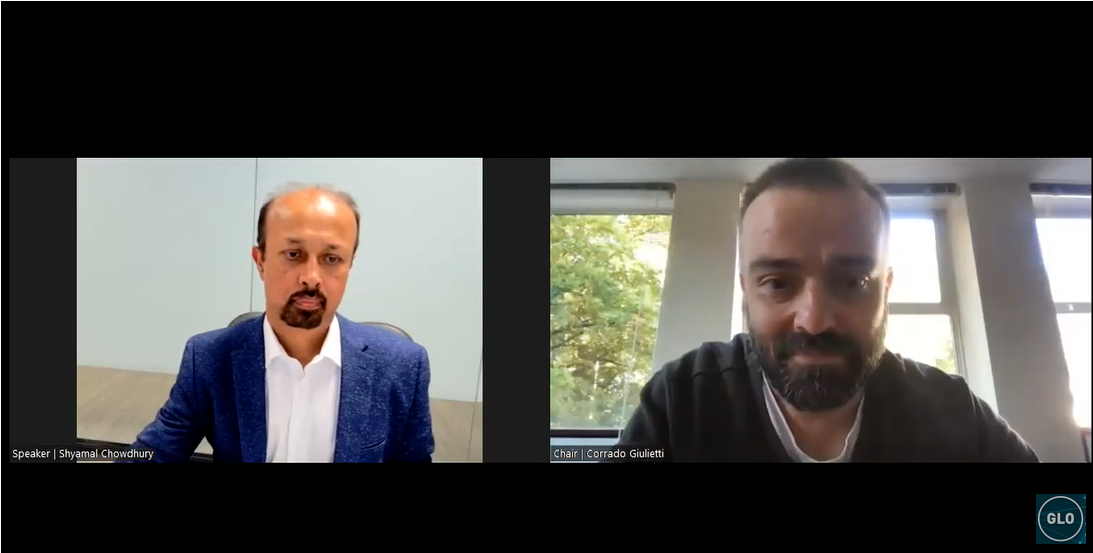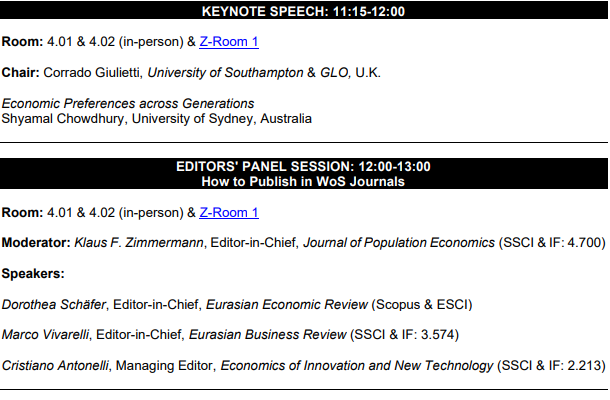 ***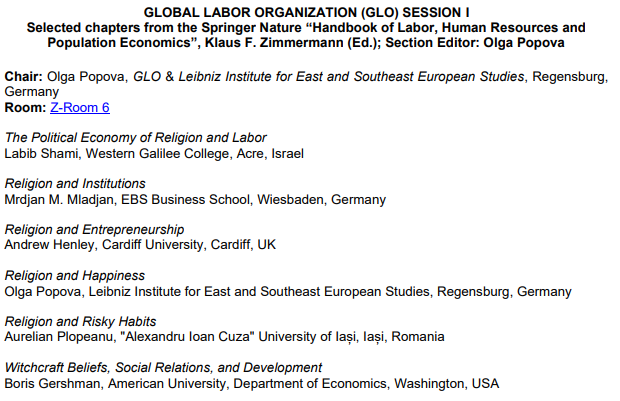 ***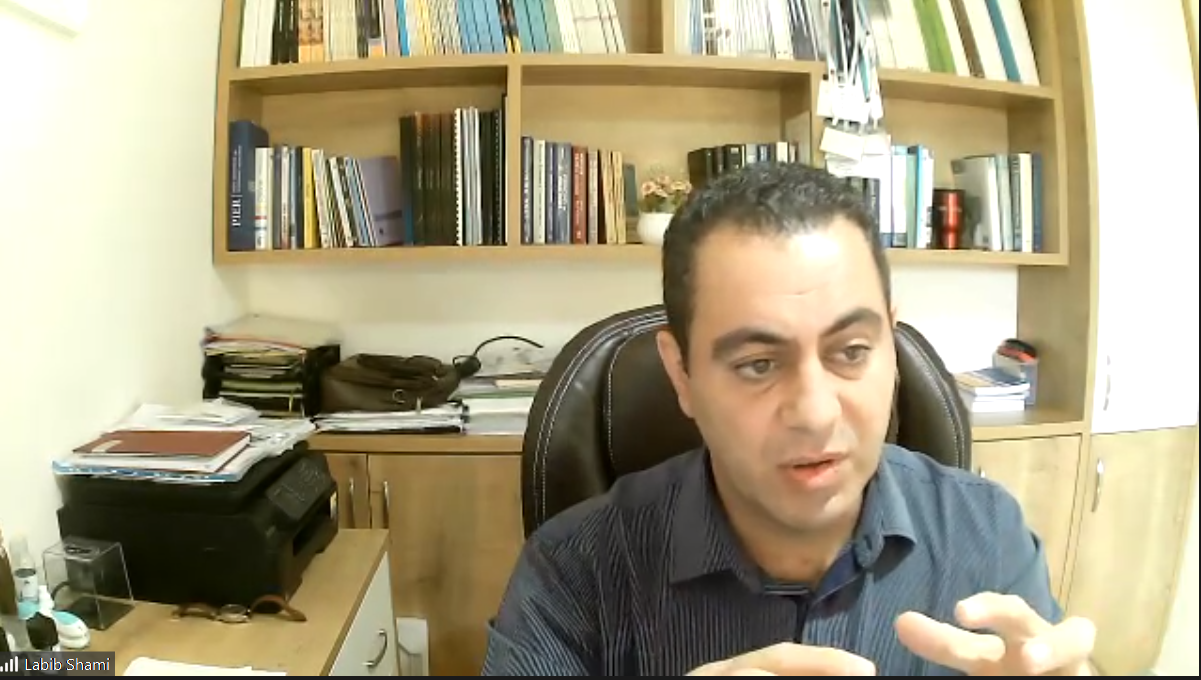 Ends;