Mark your calendar!
November 13, 2020: EBES-GLO Joint Online Seminar. Berlin 3-4 pm & Istanbul 5-6 pm.
David Audretsch (Indiana University):
The Threat Posed by the Covid-19 Pandemic to Democracy & Entrepreneurship.
Chaired by EBES & GLO President Klaus F. Zimmermann
Organized by EBES Vice-President Mehmet H. Bilgin
EBES & GLO members will in time receive special invitations to link in.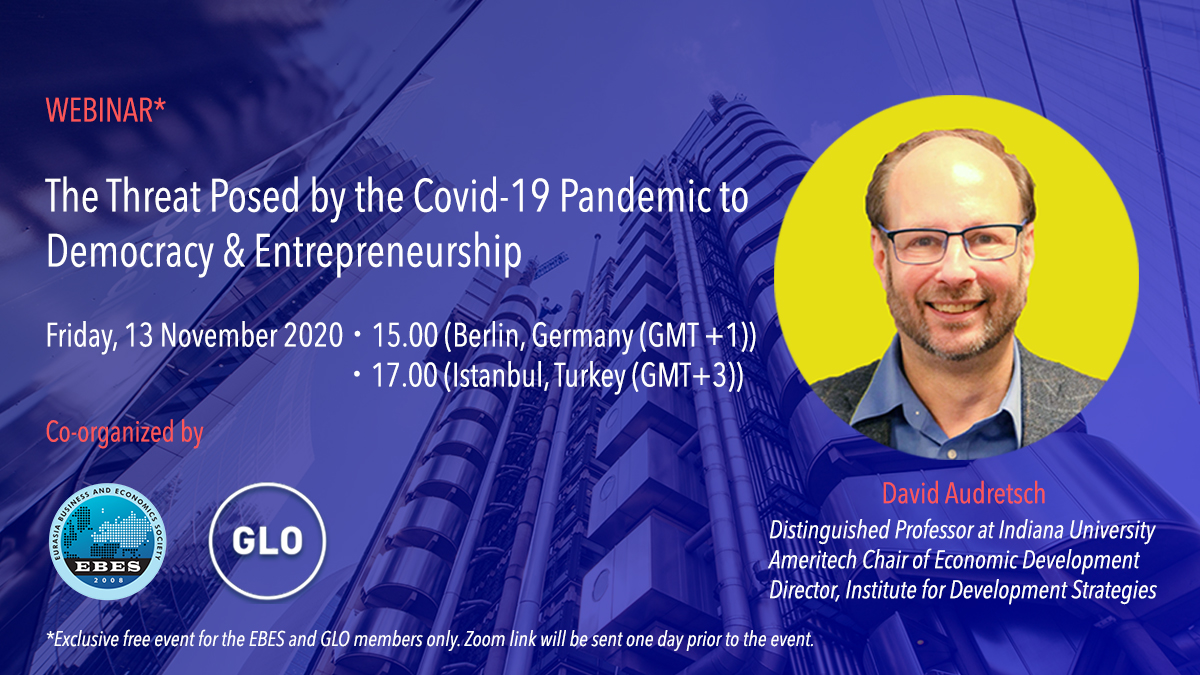 Ends;