The new GLO Discussion Paper discusses the factors contributing to the continued marginalization of children with disabilities in Africa.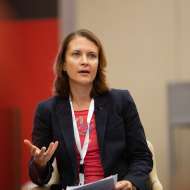 GLO Discussion Paper No. 1289, 2023
Educating children with disabilities: Comparative evidence from Ethiopia, Burkina Faso and Niger – Download PDF
by Hang'andu, Privilege & Mensah, Emmanuel Kodwo & Nikolova, Elena & Hayward, Elizabeth
GLO Fellow Elena Nikolova
Author Abstract: Education is a fundamental human right and it is a global Sustainable Development Goal to "ensure inclusive and equitable quality education for all." Many children with disabilities in low-income countries, however, continue to be excluded from educational opportunities at great cost to themselves, their families, and the communities in which they live. Realizing the right to inclusive education for children with disabilities requires policies and practices that are tailored to and effective for unique regional and local contexts. Using new qualitative data collected in 2020 (based on a desk review and key informant interviews), this chapter explores the inclusiveness, equality, and quality of education for children with disabilities in three African countries: Ethiopia, Burkina Faso, and Niger. The study countries are at the bottom of the Human Development Index ranking of 189 countries worldwide (Ethiopia 173, Burkina Faso 182, Niger 189, data from 2020). Despite state commitments to education as a human right and legislative support for inclusive education in each country, social, economic, political, and financial factors at the family, community, and system levels contribute to the continued marginalization of children with disabilities. The insights from this multi-country analysis highlight the importance of locally informed and context-specific approaches but also point to broader lessons for the study and promotion of inclusive education in low-resource settings. These insights provide a starting point for further investigation of disabilityinclusive education on the African continent and in the developing world.
Journal of Population Economics (JOPE)
JOPE has CiteScore 9.2 (2022, LINK) & Impact Factor 6.1 (2022)

JUST PUBLISHED
Vol. 36, Issue 3, July 2023: 26 articles on: Aspirations and preferences; Environment, Weather, Climate; Family; Fertility; Historical demography; Ageing, pensions, social security; Migration
https://link.springer.com/journal/148/volumes-and-issues/36-3

CALL FOR PAPERS
JOPE invites paper submissions for the following collections:
– Abortions
– Covid-19 and diseases
– Lifecycle fertility models
– Sexual and domestic violence
– Sexuality including LGBT issues
– Statistics & measurement of population economics
For more details and for examples of already published papers in these collections see:
https://glabor.org/collections-journal-of-population-economics-invites-paper-submissions-in-six-research-areas/
https://link.springer.com/journal/148/collections
JOPE Collections are a set of published papers on issues of significant relevance for the journal. Authors are continuously invited to submit their related work for evaluation stating their specific interest to contribute in the submission cover letter. JOPE Editors will treat those submissions with particular interest and speedy handling. Articles will be immediately published after final acceptance.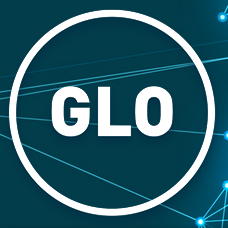 GLO Discussion Papers are research and policy papers of the GLO Network which are widely circulated to encourage discussion. Provided in cooperation with EconStor, a service of the ZBW – Leibniz Information Centre for Economics, GLO Discussion Papers are among others listed in RePEc (see IDEAS, EconPapers). Complete list of all GLO DPs – downloadable for free.
The Global Labor Organization (GLO) is an independent, non-partisan and non-governmental organization that functions as an international network and virtual platform to stimulate global research, debate and collaboration.
Ends;