The GLO Discussion Paper finds that local co-ethnic concentration affects immigrants' ethnic identity. 

GLO Discussion Paper No. 1282, 2023
Ethnic spatial dispersion and immigrant identity – Download PDF
by Constant, Amelie F. & Schüller, Simone & Zimmermann, Klaus F.
GLO Fellows Amelie F. Constant and Simone Schüller
Now published: Journal of Chinese Economic and Business Studies. Open Access: https://lnkd.in/eT-YvEfN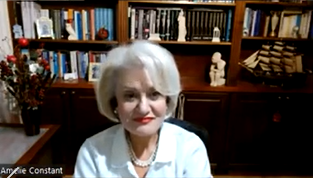 Author Abstract: The role of ethnic clustering in ethnic identity formation has remained unexplored, mainly due to missing detailed data. This study closes the knowledge gap for Germany by employing a unique combination of datasets, the survey data from the German Socio-Economic Panel and disaggregated information at low geographical levels from the last two but still unexploited full German censuses, 1970 and 1987. Utilizing the exogenous placement of immigrants during the recruitment era in the 1960s and 1970s we find that local co-ethnic concentration affects immigrants' ethnic identity. While residential ethnic clustering strengthens immigrants' retention of an affiliation with their origin (minority identity), it weakens identification with the host society (majority identity). The effects are nonlinear and become significant only at relatively high levels of co-ethnic concentration for the minority identity and at very low levels of local concentration for the majority identity. The findings are robust to an instrumental variable approach.

Featured image: joshua-hoehne-on-unsplash
Journal of Population Economics (JOPE)
JOPE has CiteScore 9.2 (2022, LINK) & Impact Factor 6.1 (2022)

JUST PUBLISHED
Vol. 36, Issue 3, July 2023: 26 articles on: Aspirations and preferences; Environment, Weather, Climate; Family; Fertility; Historical demography; Ageing, pensions, social security; Migration
https://link.springer.com/journal/148/volumes-and-issues/36-3

CALL FOR PAPERS
JOPE invites paper submissions for the following collections:
– Abortions
– Covid-19 and diseases
– Lifecycle fertility models
– Sexual and domestic violence
– Sexuality including LGBT issues
– Statistics & measurement of population economics
For more details and for examples of already published papers in these collections see:
https://glabor.org/collections-journal-of-population-economics-invites-paper-submissions-in-six-research-areas/
https://link.springer.com/journal/148/collections
JOPE Collections are a set of published papers on issues of significant relevance for the journal. Authors are continuously invited to submit their related work for evaluation stating their specific interest to contribute in the submission cover letter. JOPE Editors will treat those submissions with particular interest and speedy handling. Articles will be immediately published after final acceptance.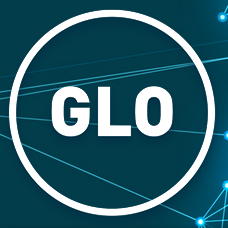 GLO Discussion Papers are research and policy papers of the GLO Network which are widely circulated to encourage discussion. Provided in cooperation with EconStor, a service of the ZBW – Leibniz Information Centre for Economics, GLO Discussion Papers are among others listed in RePEc (see IDEAS, EconPapers). Complete list of all GLO DPs – downloadable for free.
The Global Labor Organization (GLO) is an independent, non-partisan and non-governmental organization that functions as an international network and virtual platform to stimulate global research, debate and collaboration.
Ends;