A new GLO Discussion Paper finds significant evidence supporting the role of early marriage in perpetuating a disproportionate preference for boys. 
GLO Discussion Paper No. 1279, 2023
Female Early Marriage and Son Preference in Pakistan – Download PDF
by Mughal, Mazhar & Javed, Rashid & Lorey, Thierry
GLO Fellow Rashid Javed
Author Abstract: In this study, we employ pooled data from four rounds of Pakistan Demographic and Health Survey (PDHS) to examine whether, and to what extent, does the incidence of early marriage shape the married women's perspectives on gender preference associated with reproduction. We employ a number of econometric techniques (Probit, OLS, Cox Hazard Model, IV Probit and treatment effects) and a large set of model specifications, and find significant evidence supporting the role of early marriage in perpetuating disproportionate preference for boys. Women who married before turning 18 not only state a greater desire for boys but are also less likely to stop reproduction as long as they do not have a boy. Early-age marriage is associated with 7.7 – 12.5% higher incidence of fertility discontinuation among women without a son. This son-preferring behaviour is stronger at higher birth order and also reflects in differential spacing patterns. Women's education appears to be the strongest channel through which these effects are mediated. The divergence between early- and late-marrying women appears to have sharpened over time. The findings of this study underscore the role played by early marriage in altering the gender-specific attitudes prevalent in the society, and highlight existing gender inequality traps.
Journal of Population Economics (JOPE)
JOPE has CiteScore 9.2 (2022, LINK) & Impact Factor 6.1 (2022)

JUST PUBLISHED
Vol. 36, Issue 3, July 2023: 26 articles on: Aspirations and preferences; Environment, Weather, Climate; Family; Fertility; Historical demography; Ageing, pensions, social security; Migration
https://link.springer.com/journal/148/volumes-and-issues/36-3

CALL FOR PAPERS
JOPE invites paper submissions for the following collections:
– Abortions
– Covid-19 and diseases
– Lifecycle fertility models
– Sexual and domestic violence
– Sexuality including LGBT issues
– Statistics & measurement of population economics
For more details and for examples of already published papers in these collections see:
https://glabor.org/collections-journal-of-population-economics-invites-paper-submissions-in-six-research-areas/
https://link.springer.com/journal/148/collections
JOPE Collections are a set of published papers on issues of significant relevance for the journal. Authors are continuously invited to submit their related work for evaluation stating their specific interest to contribute in the submission cover letter. JOPE Editors will treat those submissions with particular interest and speedy handling. Articles will be immediately published after final acceptance.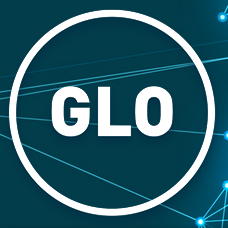 GLO Discussion Papers are research and policy papers of the GLO Network which are widely circulated to encourage discussion. Provided in cooperation with EconStor, a service of the ZBW – Leibniz Information Centre for Economics, GLO Discussion Papers are among others listed in RePEc (see IDEAS, EconPapers). Complete list of all GLO DPs – downloadable for free.
The Global Labor Organization (GLO) is an independent, non-partisan and non-governmental organization that functions as an international network and virtual platform to stimulate global research, debate and collaboration.
Ends;