The GLO Discussion Paper of the Month of July finds that, in China, children contribute significantly to elderly parents'  life satisfaction, to enhancing their mental health and to reducing their likelihood of depression. 
GLO Discussion Papers are research and policy papers of the GLO Network which are widely circulated to encourage discussion. Provided in cooperation with EconStor, a service of the ZBW – Leibniz Information Centre for Economics, GLO Discussion Papers are among others listed in RePEc (see IDEAS, EconPapers). Complete list of all GLO DPs downloadable for free.
GLO Discussion Paper of the Month: July
GLO Discussion Paper No. 366, 2019
'More Children, More Happiness?': New Evidence from Elderly Parents in China – Download PDF
by Gao, Yanyan & Qu, Zhaopeng 

GLO Fellow  Zhaopeng Qu

Author Abstract: In this paper, we test the conventional wisdom in developing countries of 'more children, more happiness' by exploiting the cohort and provincial variations of elderly parents exposed to the one-child policy in China. Using nationally representative survey data from the 2015 China Health and Retirement Longitude Survey, the results from both the ordinary least square and two-stage least square methods find that more children can enhance elderly parents' subjective well-being (SWB) measured with either life satisfaction or depression mood. The effect is channelled by raising their satisfaction with children and receiving in-kind transfers from children. The heterogeneity analysis also shows that the effect of children on parents' life satisfaction is heterogenous to sex composition, first-birth gender, and parents' age. Our study provides new causal evidence of the impact of fertility on elderly parents' SWB from a developing economy.
GLO Discussion Papers of July 2019
371 The Role of Locus of Control in Education, Occupation, Income and Healthy Habits: Evidence from Australian Twins – Download PDF
by Xue, Sen & Kidd, Michael P. & Le, Anh T. & Kirk, Kathy & Martin, Nicholas G.
370 Social Networks and Mental Health Outcomes: Chinese Rural-Urban Migrant Experience – Download PDF
by Meng, Xin & Xue, Sen
369 Beauty and Job Accessibility: New Evidence from a Field Experiment – Download PDF
by Deng, Weiguang & Li, Dayang & Zhou, Dong
368 Employment Protection and Firm-provided Training: Quasi-experimental Evidence from a Labour Market Reform – Download PDF
by Bratti, Massimiliano & Conti, Maurizio & Sulis, Giovanni
367 Reformatory Policies and Factor Prices in a Developing Economy with Informal Sector – Download PDF
by Mandal, Biswajit & Ghosh, Sujata
366 'More Children, More Happiness?': New Evidence from Elderly Parents in China – Download PDF
by Gao, Yanyan & Qu, Zhaopeng
365 The Urgent Need for an Economics of "Hategoatism" – Download PDF
by Payson, Steven
GLO DP Team
Senior Editors: Matloob Piracha (University of Kent) & GLO; Klaus F. Zimmermann (UNU-MERIT, Maastricht University and Bonn University).
Managing Editor: Magdalena Ulceluse, University of Groningen. DP@glabor.org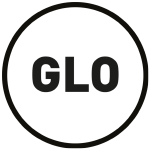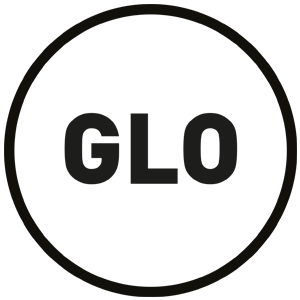 Ends;