Titles and free access/links to GLO Discussion Papers

GLO Discussion Papers are research and policy papers of the GLO Network which are widely circulated to encourage discussion. Provided in cooperation with EconStor, a service of the ZBW – Leibniz Information Centre for Economics, GLO Discussion Papers are among others listed in RePEc (see IDEAS, EconPapers). Complete list of all GLO DPs downloadable for free.
GLO Discussion Paper of the Month: July

Goel, Deepti & Deshpande, Ashwini, 2018. "Social Identity and Perceived Income Adequacy," GLO Discussion Paper No. 232, Global Labor Organization (GLO). FREE Download PDF
Abstract: Economists are increasingly interested in subjective well-being, but the economic literature on perceptions of income adequacy, which is one of the factors that shapes subjective well-being, is small. Our paper fills this lacuna in the literature. We utilize nationally representative data on perceptions of amounts considered as remunerative earnings from self-employment in India, and examine how these are shaped by social identity, namely, caste. We also investigate if institutional change such as the introduction of an employment guarantee scheme alters these perceptions. Finally, we examine the relationship between caste identity and actual earnings. We find that caste identity does shape both perceptions of income adequacy as well as actual earnings: lower-ranked groups perceive lower amounts as being remunerative, and also earn lower amounts. Further, the employment guarantee scheme alters self-perceptions differentially for different caste groups, but in more nuanced ways than our ex-ante beliefs.
GLO Discussion Papers of July 2018
235 Selling hope? A review of current youth unemployment initiatives in Cairo – Download PDF
by Pettit, Harry
234 Defining and Measuring Workforce Development in the United States in a Post-Bipartisan Era – Download PDF
by Holland, Brian
233 Flexible Work Organization and Employer Provided Training: Evidence from German Linked Employer-Employee Data – Download PDF
by Campaner, Annika & Heywood, John S. & Jirjahn, Uwe
232 Social Identity and Perceived Income Adequacy – Download PDF
by Goel, Deepti & Deshpande, Ashwini
231 Drivers of Student Performance: Evidence from Higher Secondary Public Schools in Delhi – Download PDF
by Goel, Deepti & Barooah, Bidisha
230 Reflections on wage-setting – Download PDF
by Zimmermann, Klaus F.
229 Will you marry me? It depends (on the business cycle) – Download PDF
by Bellido, Héctor & Marcén, Miriam
228 Immigration and the Health of Older Natives in Western Europe – Download PDF
by Escarce, José J. & Rocco, Lorenzo
227 The Effects of Political Reservations on Credit Access and Borrowing Composition: New Evidence from India – Download PDF
by Ao, Chon-Kit & Chatterjee, Somdeep
226 Self-Employment Can Be Good for Your Health – Download PDF
by Nikolova, Milena
225 What Women Want (their men to do): Housework and satisfaction in Australian households – Download PDF
by Foster, Gigi & Stratton, Leslie S.
224 My Choice: Female Contraceptive Use Autonomy in Bangladesh – Download PDF
by Blunch, Niels-Hugo
223 The Long-Run and Gender-Equalizing Impacts of School Access: Evidence from the First Indochina War – Download PDF
by Dang, Hai-Anh H. & Hoang, Trung X. & Nguyen, Ha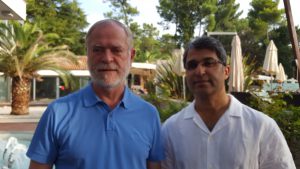 GLO DP Team
Senior Editors:
Matloob Piracha (University of Kent) & GLO Klaus F. Zimmermann (UNU-MERIT, Maastricht University and Bonn University).
Managing Editor: Magdalena Ulceluse, University of Groningen. DP@glabor.org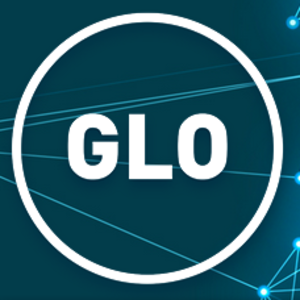 Ends;