REMINDER –  forthcoming events 2018:
(Note that the submission deadline for the Bali EBES 27 conference on January 9-11, 2019 is October 31, 2018!)

December
12; 19-21: Mumbai, India. 60th Annual Conference of the Indian Society of Labour Economics (ISLE).  Details. 

Submission deadline October 1, 2018!!!

12;

13-15

: Seoul, South Korea.  Asian and Australasian Society of Labour Economics (AASLE) 2018 Conference. Details.
12; 8-9: Xiamen University, Xiamen, China.  2018 International Symposium on Contemporary Labor Economics. 

Submission deadline October 15, 2018!!!

November
11; 22: Kent, UK. Kent Workshop in Labour Economics, University of Kent.  "Employment and Wage Determination in European Labour Markets". Details.
10-11; 31-2: Hong Kong, China. FOM-KAS-GLO Joint Research Conference. "Climate Change and Human Responses." 
October
10; 24-26: Prague, Czech Republic. 26th EBES conference. Conference program now awailable!
10; 20-21: Renmin University of China, Beijing/China. Conference on "The Chinese Labor Market".
Past events 2018
9; 20-21: Ancona, Italy. XXXIII AIEL Conference. University Politecnica of Marche.

33. Annual Conference of the Italian Association of Labour Economists.

Details.

8; 21:

Kuala Lumpur, Malaysia

. GLO-UM Joint Labor Economics Seminar. Details.
8; 14-17: Manila, Philippines. Asian Productivity Organization (APO) Workshop at the Development Planning Academy (DAP). Report.
7; 9-14: Bologna, Italy. International Summer School on Migration and Asylum (migrationschool.eu). Details.
05; 23-25: FOM University, Berlin/Germany. 25th Conference of the Eurasia Business and Economics Society (EBES). Further information can be found here: Conference call; EBES Fellow Award; GLO Activities; Highlights EBES.
05; 16: Cologne, Germany. FOM University Cologne Study Center. Appointment ceremony of GLO Fellow Alexander Spermann to FOM Professor.  Report in German.  Report in English.
3; 11-20: Guangzhou/China; Jinan University; Research and contact visit of the GLO President. Career seminar. GLO-IESR workshop participation and paper presentation. Public Policy Lecture on European Migration.  Debate with Editor of "Social Science in China".  Debate with Dean & GLO Fellow Shuaizhang Feng on unemployment.
02; 8: Washington, DC; USA. Kuznets Prize 2018 Dinner of the Journal of Population Economics. Report.
01; 10-12: Bangkok, Thailand. 24th EBES Conference. Details.
01; 5-7: Allied Social Sciences Associations (ASSA), in Philadelphia, USA. Report.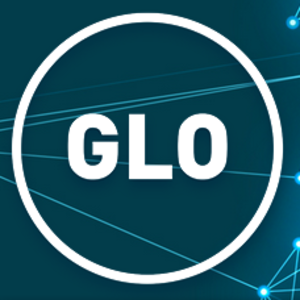 Ends;