Unlike the common impact factors, CiteScore measures the contributions of journals with a broader coverage and on a more long-term (4 years) basis.
The May 2022 published scores for 2021 are defined as: "CiteScore 2021 counts the citations received in 2018-2021 to articles, reviews, conference papers, book chapters and data papers published in 2018-2021, and divides this by the number of publications published in 2018-2021."
CiteScore of Scopus for the Journal of Population Economics is now 6.5 in 2021 following 3.9 in 2020.

The CiteScore Rank in 2021: 75/696, Q1 in Economics and Econometrics & 3/124, Q1 in Demography.

The CiteScoreTracker 2022 (June) is already 6.5.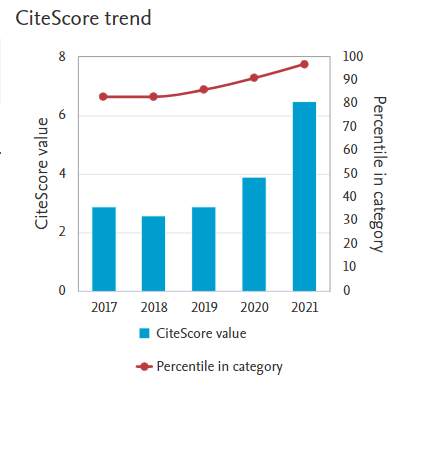 The Journal of Population Economics (JOPE) is in good company:
Economics and Econometrics: Journal of Labor Economics 6.4; Journal of Human Resources 5.4.
Demography: Journal of Ethnic and Migration Studies 6.9; Demography 5.7.
JOPE Editor-in-Chief & GLO President Klaus F. Zimmermann thanks authors, readers, the editorial team as well as Springer Nature staff for their amazing contributions to this success.
Ends;