A new GLO Discussion Paper focusing on the international migration network finds that opinion changes at the origins spill over to 1st- and 2nd-generation immigrants abroad.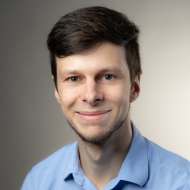 GLO Discussion Paper No. 1322, 2023
Learning from the Origins – Download PDF
by Yarkin, Alexander
GLO Affiliate Alexander Yarkin
Author Abstract: How do political preferences and voting behaviors respond to information coming from abroad? Focusing on the international migration network, I document that opinion changes at the origins spill over to 1st- and 2nd-generation immigrants abroad. Local diasporas, social media, and family ties to the origins facilitate the transmission, while social integration at destination weakens it. Using the variation in the magnitude, timing, and type of origin-country exposure to the European Refugee Crisis of 2015, I show that salient events trigger learning from the origins. Welcoming asylum policies at the origins decrease opposition to non-Europeans and far-right voting abroad. Transitory refugee flows through the origins send abroad the backlash. Data from Google Trends and Facebook suggests elevated attention to events at the origins and communication with like-minded groups as mechanisms. Similar spillovers following the passage of same-sex marriage laws show the phenomenon generalizes beyond refugee attitudes.

Featured image: joshua-hoehne-on-unsplash
Journal of Population Economics (JOPE)
JOPE (2022): CiteScore 9.2 (LINK) & Impact Factor 6.1; 524 K Downloads

JUST PUBLISHED
ONLINE FIRST: 32 articles forthcoming in Volume 36, Issue 4, 2023. Covered issues: Historical demography; fertility and marriage; migration and refugee issues; health, vaccinations, risky behaviors; education; retirement; gender issues and preferences

CALL FOR PAPERS
JOPE invites paper submissions for the following collections:
– Abortions
– Covid-19 and diseases
– Lifecycle fertility models
– Sexual and domestic violence
– Sexuality including LGBT issues
– Statistics & measurement of population economics
For more details and for examples of already published papers in these collections see:
https://glabor.org/collections-journal-of-population-economics-invites-paper-submissions-in-six-research-areas/
https://link.springer.com/journal/148/collections
JOPE Collections are a set of published papers on issues of significant relevance for the journal. Authors are continuously invited to submit their related work for evaluation stating their specific interest to contribute in the submission cover letter. JOPE Editors will treat those submissions with particular interest and speedy handling. Articles will be immediately published after final acceptance.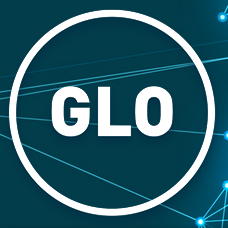 GLO Discussion Papers are research and policy papers of the GLO Network which are widely circulated to encourage discussion. Provided in cooperation with EconStor, a service of the ZBW – Leibniz Information Centre for Economics, GLO Discussion Papers are among others listed in RePEc (see IDEAS, EconPapers). Complete list of all GLO DPs – downloadable for free.
The Global Labor Organization (GLO) is an independent, non-partisan and non-governmental organization that functions as an international network and virtual platform to stimulate global research, debate and collaboration.
Ends;