A new GLO Discussion Paper finds that Covid-19 has inspired E-commerce and accentuated a fundamental trend in household purchases in France: "eat local".
GLO Discussion Paper No. 1118, 2022
Pandemic buying: Covid-19 and purchasing behaviour of French households – Download PDF
by Lorey, Thierry & Mughal, Mazhar & Javed, Rashid
GLO Fellow Rashid Javed
Author Abstract: In this study, we use comprehensive French consumer data from the Nielsen ScanTrack retailer panel to analyse the progression of purchasing trends of French households during the coronavirus outbreak. Our results are threefold: First, we observe three temporal phases, namely the normal (pre-Covid-19) period, the anticipation period, and the lockdown period. During the three weeks of anticipation (24 February – 15 March), sales of basic and cleaning products increased by 17%. The first week of the preventive lockdown saw panic buying with sales jumping by 30%, followed by a more subdued growth during the subsequent weeks of the lockdown. We found these time trends to be similar to those observed in Italy and Spain. Second, sales of the hypermarkets fell by 6% during the lockdown, while those of supermarkets and convenience stores rose by 13% and 28% respectively. Online sales through drive stores (80%) and home delivery (93%) showed the highest growth. Covid-19 appears to have accentuated the joint evolution of two major phenomena: strong development of E-commerce, and the desire of the households to visit small shops close to their homes. Third, in terms of product categories, we observe an increase in basic, easy-to-store food products, an increasing consumption of fresh, local & organic products, a significant increase in the purchase of basic hygiene products, and a decline in the purchase of cosmetics. In the latter case, Covid-19 seems to have accentuated a fundamental trend in household purchases in France: "eat local".

Featured image: Adli-Wahid-on-Unsplash
JUST PUBLISHED
Vol. 35, Issue 3, July 2022: Journal of Population Economics (JOPE): 15 articles
https://link.springer.com/journal/148/volumes-and-issues/35-3
Just released: CiteScore of JOPE moves up from 3.9 (2020) to 6.5 (2021)! LINK
Similar, its Impact Factor is now 4.7 (2021) after 2.8 (2020)! LINK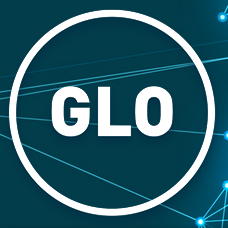 GLO Discussion Papers are research and policy papers of the GLO Network which are widely circulated to encourage discussion. Provided in cooperation with EconStor, a service of the ZBW – Leibniz Information Centre for Economics, GLO Discussion Papers are among others listed in RePEc (see IDEAS, EconPapers). Complete list of all GLO DPs – downloadable for free.
The Global Labor Organization (GLO) is an independent, non-partisan and non-governmental organization that functions as an international network and virtual platform to stimulate global research, debate and collaboration.
Ends;