A new GLO Discussion Paper suggests strategies to alleviate multidimensional poverty in Tunisia.
GLO Discussion Paper No. 1019, 2022
Targeting Household Deprivations for Multidimensional Poverty Alleviation: An Application to Tunisian Data – Download PDF
by Nasri, Khaled & Weslati, Adnen
GLO Affiliate Khaled Nasri

Author Abstract: This paper proposes a targeting methodology focused on household's deprivations that helps the public decision-maker in Tunisia to alleviate multidimensional poverty. In the first part of this research, we intend to decipher the relationship between official poverty measurement and anti-poverty programs currently implemented in Tunisia, with special emphasis on their targeting performance and on the divergence observed between the beneficiary selection process at the regional level and the official identification of poor households. Next, we will outline the proposed targeting methodology using the counting identification approach and we estimate three groups of potential beneficiaries reflecting three degrees of poverty. Our empirical findings show that if a household becomes deprived in one dimension, then he will automatically be considered a potential beneficiary of the anti-poverty program. In terms of budget allocation, categorizing beneficiaries by group allows the public decision-maker to prioritize the most urgent situations in the country, even in the case of an austerity policy. On the other hand, to eradicate poverty in all its forms everywhere, it would be useful to strengthen the targeting of the poor population through a forward-looking policy targeting households living in vulnerability to poverty.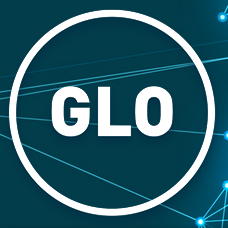 GLO Discussion Papers are research and policy papers of the GLO Network which are widely circulated to encourage discussion. Provided in cooperation with EconStor, a service of the ZBW – Leibniz Information Centre for Economics, GLO Discussion Papers are among others listed in RePEc (see IDEAS, EconPapers). Complete list of all GLO DPs – downloadable for free.
The Global Labor Organization (GLO) is an independent, non-partisan and non-governmental organization that functions as an international network and virtual platform to stimulate global research, debate and collaboration.
Ends;