A new GLO Discussion Paper suggests that socializing and communicating with others improves teens' well-being over other activities. Thus, teens' well-being in the USA was severely impacted by the pandemic.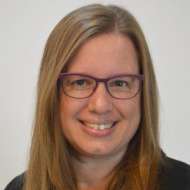 GLO Discussion Paper No. 1324, 2023
Teen Social Interactions and Well-being during the COVID-19 Pandemic – Download PDF
by Kalenkoski, Charlene Marie & Wulff Pabilonia, Sabrina
GLO Fellow Sabrina Wulff Pabilonia
Author Abstract: Adolescence is an important developmental period when teens begin spending less time with their parents and more time with friends and others outside their households as they transition into adulthood. Using the 2017-2021 American Time Use Surveys and the 2012, 2013, and 2021 Well-being Modules, we examine how the time teens spent alone and with parents, friends, and others changed during the COVID-19 pandemic, shedding light on how the social isolation of the pandemic disrupted this crucial development period. We also examine how time spent on various activities changed during the pandemic. Teens spent more time alone during the pandemic than before and spent more of their leisure time alone, with large increases in time spent playing computer games, on social media, and watching TV. Results suggest that socializing and communicating with others improves teens' well-being over other activities. Thus, teens' well-being was severely impacted by the pandemic.

Featured image: Elijah-Hail-on-Unsplash
Journal of Population Economics (JOPE)
JOPE (2022): CiteScore 9.2 (LINK) & Impact Factor 6.1; 524 K Downloads

JUST PUBLISHED
ONLINE FIRST: 32 articles forthcoming in Volume 36, Issue 4, 2023. Covered issues: Historical demography; fertility and marriage; migration and refugee issues; health, vaccinations, risky behaviors; education; retirement; gender issues and preferences

CALL FOR PAPERS
JOPE invites paper submissions for the following collections:
– Abortions
– Covid-19 and diseases
– Lifecycle fertility models
– Sexual and domestic violence
– Sexuality including LGBT issues
– Statistics & measurement of population economics
For more details and for examples of already published papers in these collections see:
https://glabor.org/collections-journal-of-population-economics-invites-paper-submissions-in-six-research-areas/
https://link.springer.com/journal/148/collections
JOPE Collections are a set of published papers on issues of significant relevance for the journal. Authors are continuously invited to submit their related work for evaluation stating their specific interest to contribute in the submission cover letter. JOPE Editors will treat those submissions with particular interest and speedy handling. Articles will be immediately published after final acceptance.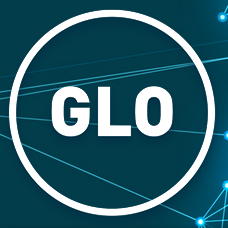 GLO Discussion Papers are research and policy papers of the GLO Network which are widely circulated to encourage discussion. Provided in cooperation with EconStor, a service of the ZBW – Leibniz Information Centre for Economics, GLO Discussion Papers are among others listed in RePEc (see IDEAS, EconPapers). Complete list of all GLO DPs – downloadable for free.
The Global Labor Organization (GLO) is an independent, non-partisan and non-governmental organization that functions as an international network and virtual platform to stimulate global research, debate and collaboration.
Ends;