A new GLO Discussion Paper shows by scenarios that global warming will substantially decrease sleep duration. 
GLO Discussion Paper No. 1328, 2023
Temperature exposure and sleep duration: Evidence from time use surveys – Download PDF
by Hajdu, Tamás
GLO Fellow Tamás Hajdu
Author Abstract: The Earth's climate is projected to warm significantly in the 21st century, and this will affect human societies in many ways. Since sleep is a basic human need and part of everyone's life, the question of how temperature affects human sleep naturally arises. This paper examines the effect of daily mean temperature on sleep duration using nationally representative Hungarian time use surveys between 1976 and 2010. Compared to a mild temperature (5-10 °C), colder temperatures do not influence sleep duration. However, as daily mean temperatures rise, sleep duration starts to strongly decline. The effect of a hot (>25 °C) day is −12.4 minutes. The estimated sleep loss is especially large on weekends and public holidays, for older individuals, and for men. Combining the estimated effects with temperature projections of twenty-four climate models under four climate change scenarios shows that the warming climate will substantially decrease sleep duration. The projected impacts are especially large when taking into account of the effects of heatwave days. This study also shows that different groups in society are likely to be affected in significantly different ways by a warming climate.

Featured image: jordan-whitt-unsplash
Journal of Population Economics (JOPE)
JOPE (2022): CiteScore 9.2 (LINK) & Impact Factor 6.1; 524 K Downloads

JUST PUBLISHED
ONLINE FIRST: 32 articles forthcoming in Volume 36, Issue 4, 2023. Covered issues: Historical demography; fertility and marriage; migration and refugee issues; health, vaccinations, risky behaviors; education; retirement; gender issues and preferences

CALL FOR PAPERS
JOPE invites paper submissions for the following collections:
– Abortions
– Covid-19 and diseases
– Lifecycle fertility models
– Sexual and domestic violence
– Sexuality including LGBT issues
– Statistics & measurement of population economics
For more details and for examples of already published papers in these collections see:
https://glabor.org/collections-journal-of-population-economics-invites-paper-submissions-in-six-research-areas/
https://link.springer.com/journal/148/collections
JOPE Collections are a set of published papers on issues of significant relevance for the journal. Authors are continuously invited to submit their related work for evaluation stating their specific interest to contribute in the submission cover letter. JOPE Editors will treat those submissions with particular interest and speedy handling. Articles will be immediately published after final acceptance.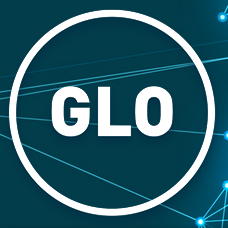 GLO Discussion Papers are research and policy papers of the GLO Network which are widely circulated to encourage discussion. Provided in cooperation with EconStor, a service of the ZBW – Leibniz Information Centre for Economics, GLO Discussion Papers are among others listed in RePEc (see IDEAS, EconPapers). Complete list of all GLO DPs – downloadable for free.
The Global Labor Organization (GLO) is an independent, non-partisan and non-governmental organization that functions as an international network and virtual platform to stimulate global research, debate and collaboration.
Ends;