The Institute for Economic and Social Research (IESR) at Jinan University and the Global Labor Organization (GLO) are jointly organizing the Fifth IESR-GLO Conference online.
Beijing Time August 29 to August 31, 2022 through Zoom
Theme is Social Policy Under Global Challenges
Keynote speakers are: Lisa Cameron and Junsen Zhang
The IESR-GLO annual conference is aimed to provide a platform for scholars and experts to exchange ideas on the current pressing economic issues through presentations of high-quality academic papers and policy discussions. Previous IESR-GLO Conferences have covered topics such as the Social Safety Net and Welfare Programs in 2021, Economics of Covid-19 in 2020 and on the labor markets in Belt and Road countries in 2019.
The event is observed by the Journal of Population Economics.
Submission
We welcome papers on topics related to social policies, especially social assistance and its reform experience.
Please submit full papers or extended abstracts to https://www.wjx.top/vm/YMFHgNK.aspx
no later than August 14, 2022 (Beijing Time, GMT+8).
The corresponding author will be notified of the decision by August 22, 2022.
No submission or participation fee is required.
Organizers
Organizing Committee
Klaus F. Zimmermann, GLO
Shuaizhang Feng, Jinan University
Sen Xue, Jinan University
Contact
For inquiries regarding the conference, please contact Sen Xue at sen.xue@jnu.edu.cn. General inquiries regarding the submissions should be directed to iesrjnu@gmail.com.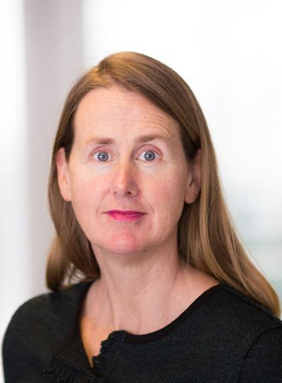 Lisa Cameron is the James Riady Chair of Asian Economics and Business and a Professorial Research Fellow at the Melbourne Institute of Applied Economic and Social Research at the University of Melbourne. She is an empirical micro-economist whose research incorporates the techniques of experimental and behavioural economics so as to better understand human decision-making. Much of her research focuses on policy evaluation – understanding the impacts and behavioural implications of public policy, with a focus on social and economic issues. She is particularly interested in the welfare of disadvantaged and marginalised groups and the socio-economic determinants of health. Much of her research to date has focused on developing countries, particularly Indonesia and China and she has extensive experience collaborating with agencies such as the World Bank and AusAID (DFAT). Lisa received her PhD from Princeton University in 1996. She was elected a Fellow of the Australian Academy of Social Sciences in 2013.
Junsen Zhang is currently a Distinguished University Professor in the School of Economics, Zhejiang University. Prof. Zhang is also Emeritus Professor at the Chinese University of Hong Kong. His research (both theoretical and empirical) has focused on the economics of family behavior, including fertility, marriage, education, intergenerational transfers, marital transfers, gender bias, and old-age support. He also works on family-related macro issues, such as ageing, social security, and economic growth. Using many data sets from different countries (regions), either micro or macro, he has studied economic issues in Canada, the US, the Philippines, Taiwan, Hong Kong, as well as Mainland China. Most of his recent research has been on the economics of the family using Chinese data. He has published over 100 papers in major refereed international journals. Many of them were published in leading economics journals or in leading field journals. According to a ranking by RePEc dated May 2018, Junsen Zhang ranks as the number one economist in the field of the Chinese economy. He was Editor of the Journal of Population Economics from 2001 to 2020 and has been Co-Editor of Journal of Human Resources since February 2019. He was the President of the Hong Kong Economic Association from 2007 to 2011. In 2013, he was elected as a Fellow of the Econometric Society.
Ends;