A new GLO Discussion Paper finds for the USA that regulations have reduced abortions and increased fertility.
GLO Discussion Paper No. 1093, 2022
The Impact of Targeted Regulation of Abortion Providers Laws on Abortions and Births – Download PDF
by Arnold, Grace E.
GLO Fellow Grace Arnold
Meet the author and read related work in the Journal of Population Economics: More details
Author Abstract: This paper analyzes the impact of supply-side abortion restrictions on aggregate abortion and birth rates in the United States. Specifically, I exploit state and time variation in the implementation of the first targeted regulation of abortion provider (TRAP) law in a state to identify the effects of the laws. I find that TRAP laws are associated with a reduction in the abortion rate of approximately 5% the year the first law is implemented, and an average reduction of 11-14% in subsequent years. There is also evidence that TRAP laws increased birth rates by 2-3%, which accounts for approximately 80-100% of the observed decline in abortion rates.
JUST PUBLISHED
Vol. 35, Issue 3, July 2022: Journal of Population Economics: 15 articles
https://link.springer.com/journal/148/volumes-and-issues/35-3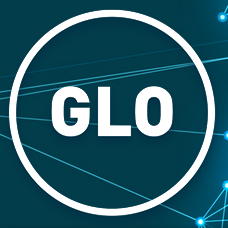 GLO Discussion Papers are research and policy papers of the GLO Network which are widely circulated to encourage discussion. Provided in cooperation with EconStor, a service of the ZBW – Leibniz Information Centre for Economics, GLO Discussion Papers are among others listed in RePEc (see IDEAS, EconPapers). Complete list of all GLO DPs – downloadable for free.
The Global Labor Organization (GLO) is an independent, non-partisan and non-governmental organization that functions as an international network and virtual platform to stimulate global research, debate and collaboration.
Ends;