A new GLO Discussion Paper using time-use data for India suggests that policies that aim to increase women's education and promote gender-equal attitudes among men can enhance the daughter-in-law's bargaining power and time allocation.
GLO Discussion Paper No. 1343, 2023
Time allocation of daughters-in-law and mothers-in-law in India: The role of education as bargaining power – Download PDF
by Bhattacharya, Leena
GLO Fellow Leena Bhattacharya

Video presentation of the paper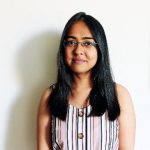 Author Abstract: The paper addresses the less-researched topic of intrahousehold dynamics of female in-laws in developing countries by focusing on the bargaining between mother-in-law and daughter-inlaw and its influence on the latter's time allocation. Using the first nationally representative Time Use Survey of India, 2019, the paper answers two questions. First, how does the presence of the parents-in-law, particularly the mother-in-law, shape the daughter-in-law's distribution of time between paid and unpaid activities? Second, how does the relative bargaining power among the female in-laws affect the daughter-in-law's time allocation across different activities, where their education levels are used as indicators of bargaining power? The findings show that the daughter-in-law's participation in paid work increases in the presence of her mother-in-law and she allocates more time to paid work and less time to household production. The effect is evident for the daughters-in-law who co-reside with mothers-in-law who have completed at least secondary education. The mother-in-law's time allocated to household production and childcare increases when she co-resides with a daughter-in-law who has completed tertiary education. The father-in-law's presence consistently diminishes the daughter-in-law's engagement in paid work and increases both women's time spent on household production. Heterogeneity in results is observed by socio-religious groups and by the extent of patriarchy in the state of residence. Overall, the results suggest that policies that aim to increase women's education and promote gender-equal attitudes among men can enhance the daughter-in-law's bargaining power and time allocation.

Featured image: Trevor-Cole-on-Unsplash
Journal of Population Economics (JOPE)
JOPE (2022): CiteScore 9.2 (LINK) & Impact Factor 6.1; 524 K Downloads

JUST PUBLISHED
ONLINE FIRST: 32 articles forthcoming in Volume 36, Issue 4, 2023. Covered issues: Historical demography; fertility and marriage; migration and refugee issues; health, vaccinations, risky behaviors; education; retirement; gender issues and preferences

CALL FOR PAPERS
JOPE invites paper submissions for the following collections:
– Abortions
– Covid-19 and diseases
– Lifecycle fertility models
– Sexual and domestic violence
– Sexuality including LGBT issues
– Statistics & measurement of population economics
For more details and for examples of already published papers in these collections see:
https://glabor.org/collections-journal-of-population-economics-invites-paper-submissions-in-six-research-areas/
https://link.springer.com/journal/148/collections
JOPE Collections are a set of published papers on issues of significant relevance for the journal. Authors are continuously invited to submit their related work for evaluation stating their specific interest to contribute in the submission cover letter. JOPE Editors will treat those submissions with particular interest and speedy handling. Articles will be immediately published after final acceptance.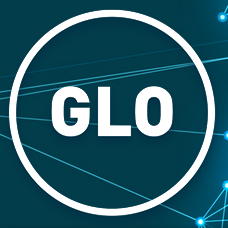 GLO Discussion Papers are research and policy papers of the GLO Network which are widely circulated to encourage discussion. Provided in cooperation with EconStor, a service of the ZBW – Leibniz Information Centre for Economics, GLO Discussion Papers are among others listed in RePEc (see IDEAS, EconPapers). Complete list of all GLO DPs – downloadable for free.
The Global Labor Organization (GLO) is an independent, non-partisan and non-governmental organization that functions as an international network and virtual platform to stimulate global research, debate and collaboration.
Ends;